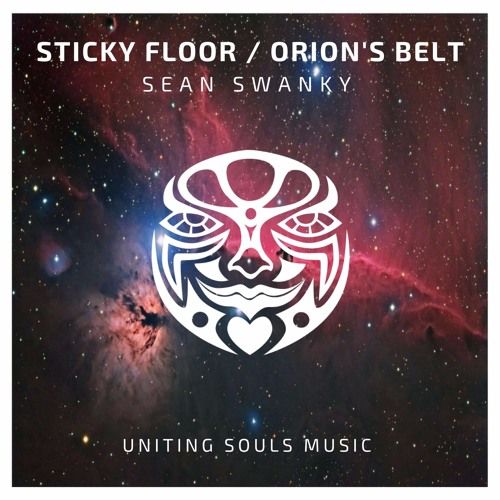 Sean Swanky - Sticky Floor / Orion's Belt
Seattle's Uniting Souls Music welcomes 2017 with a banging release from Sean Swanky, the veteran party crew's youngest member. Falling in love with house music and the Pacific Northwest's flourishing scene at the age of 17, Sean steadily rose as a DJ and producer, joining the Uniting Souls Music family at 21 and releasing two well-received singles for the label. Now Sean delivers a strong double A-side single that's ready-made for funky peak time club play.
"Sticky Floor" launches the release with a punchy four-on-the-floor beat, accented by a big, bouncy bass line, ominous pads, and rhythmic percussion hits. It'll get the walls properly shaking. "Orion's Belt" follows, catching a more mysterious but still danceable vibe. Distant and strange vocal hits give texture as another hefty bass line drives the tune, mirrored by a reassuring synth melody. Claps and percussion confidently lead the way to the dance floor. It's not hard to see how these cuts got the Uniting Souls seal of approval.
Label and Artist Links:
unitingsouls.com
soundcloud.com/seanswanky