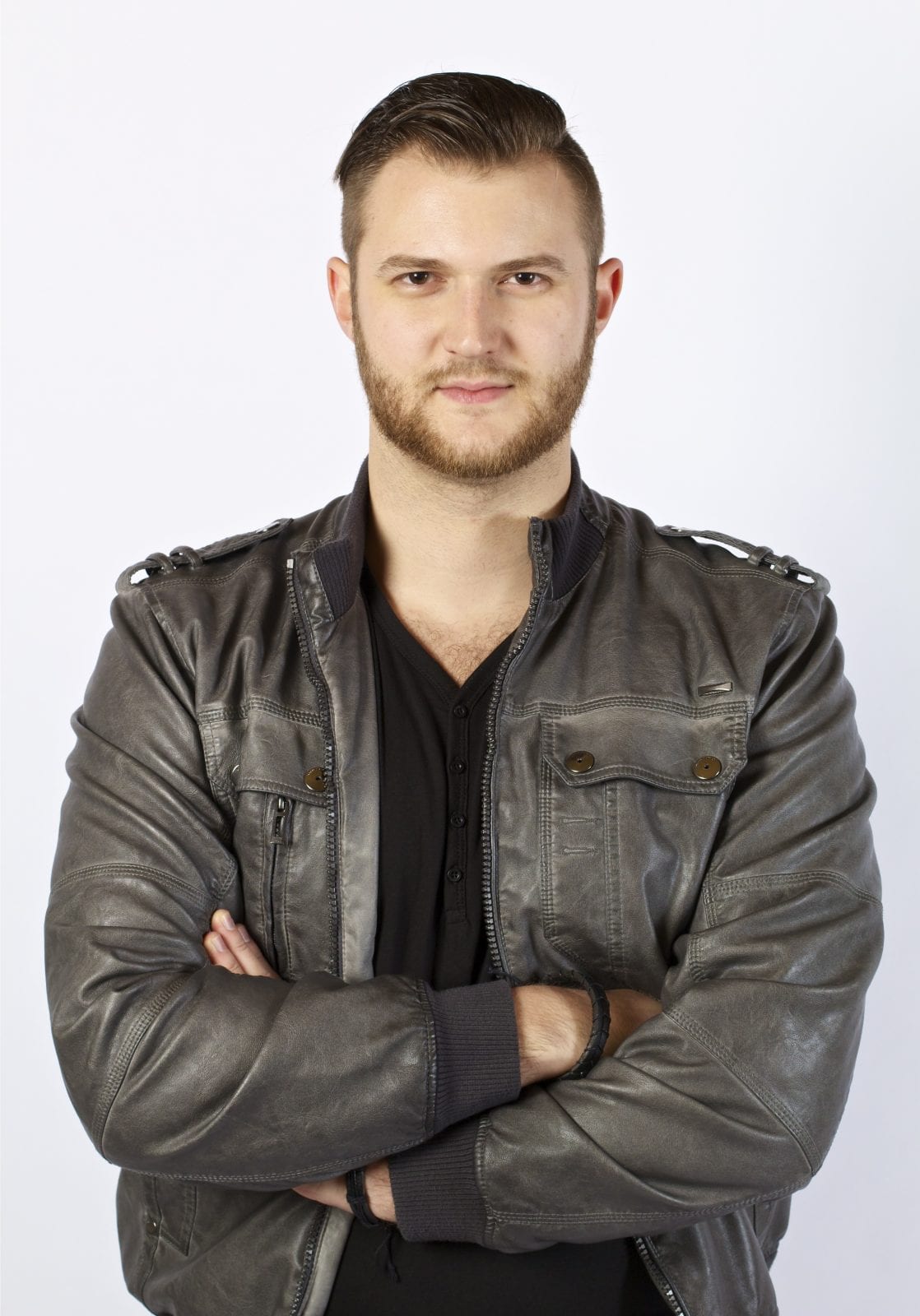 Introducing: Dave Emanuel
Eclectic Swiss DJ, Producer and Audio Engineer Dave Emanuel is rapidly putting his name on the Electronic music map as one of the hottest up-and-coming talents around. With roughly 150 releases already signed to his name and available on Beatport, his unique Progressive House and Uplifting Trance sound with influences from Classical, Jazz and Folk has set him apart from the usual offering and is making waves within the Dance music scene.

His productions have already landed him deals with heavyweight labels such as: Streamlined (Spinnin'), Hotfingers, JUMMP, Flashover, Be Yourself Music, Plasmapool (TRXX), Vous, Arisa Audio and Big Fish amongst others and his new material is looking to head in the same direction. Moreover, his resume can already boast collaborations with Tom Ferro and Nick Double together with tremendous support from global superstars such as: Hardwell, Nicky Romero, Tiesto, Armin van Buuren, Diplo, Swanky Tunes, Chuckie, Blasterjaxx, Sikdope, Ferry Corsten, Above & Beyond, Paul van Dyk, Giuseppe Ottaviani, Cosmic Gate, W&W and Judge Jules to name a few.

We had the pleasure to have a chat with Dave to get to know him better and get some insight about his current projects and plans for 2015.

Hi Dave, thanks for sitting for a chat with us. What's happening in your world at the moment?

Hey guys! 2014 was a very successful year for me. I got supported by some of the world's biggest artists on their radio shows; one of my personal highlights was being featured as "Demo of the Week" on Hardwell's radio show. At the moment I am working hard in the studio to continue building on the success achieved last year – there are big tracks coming up that I've worked on together with artists from Spinnin' Records and Armada.

Which part of the world do you call home?

I'm currently residing near Zurich in Switzerland.

How long have you been making music and how did you get into it?

It was about 10 years ago when I started working with a DAW, I just wanted to be able to create my own music. I got supported early on in my musical career by Judge Jules who played my track "Sunrise" three times in a row on BBC 1, I was 17 at the time and this pushed me to work harder and harder. Over the years I journeyed musically through a lot of genres, from Trance to Minimal to House and even some Psy. This broadened my horizon not only musically but also from a technical point of view.

Can you talk us through your musical influences?

Personally, I like listening to nearly all sorts of Electronic Music. Besides that I like Classical Music, Jazz, Hip Hop and Pop, so I guess I draw inspiration from everywhere – nowadays I listen to a lot of Electronic Music.

How would you describe your style and sound and where would you place it within the genre spectrum?

As is pointed out, I produced a lot of different genres over the years. I don't like to limit myself to a certain genre. However, what I focus on mostly at the moment is Progressive & Deep House: groovy as well as melodic. I always try to incorporate something unique in every track.

You have quite a lot of works under your name. Which one would you say stands out the most?

Definitely my track "Azuria", although "Feel Good" is also one of my favs.

Speaking about production. Tell us more about your setup and workflow.
I work on a MacBook Pro with Logic. I prefer to do all my production in-the-box so I can work at home as well as everywhere else when inspiration hits me. Usually I have an idea which may be a melody or a bass-line and I expand from there. Then I tweak it until it sounds perfect to my ears. Most of the time I'm not home in my studio so I work with my headphones, but when it comes to tweaking the low end region of a track and do the final mix decisions I turn to my Yamaha 80's and an additional subwoofer that packs a lot of juice.

Name your three most essential production tools which you wouldn't survive without.

Well obviously my DAW as well as EQ's and compressors, but if we go into specifics then it's definitely all Slate Digital Plugins, Nicky Romero's Kick Tool and Sylenth1.

You're still relatively young but you've achieved some distinctive feats already. Which moment in your career do you consider the most memorable?

Definitely being supported by by Hardwell on his radio show as 'Demo of the Week'.

What do you have lined up for this year?

A lot of music is coming up – also some very exciting collaborations with artists from all around the world. Also, I will play some of the biggest clubs in Switzerland this year.

Where would you like to see yourself in the months ahead?

Obviously on international line-ups and signed to big labels. Aim Big!

Who are your Top 3 all-time favourite DJs and producers?

Yello, Kraftwerk and Jean Michel Jarre

Your Top 3 favourite tracks?

Dito – Sky

Armin van Buuren feat. Trevor Guthrie – This Is What It Feels Like (Audien Remix)

Marcus Schossow, Arston – The Universe

If you could play a back-to-back set with any DJ in the world, who would you choose?

Probably a long-time friend of mine: Reat Kay

Tell us something about yourself not many people know.

I'm a pretty decent cook

Thanks Dave!