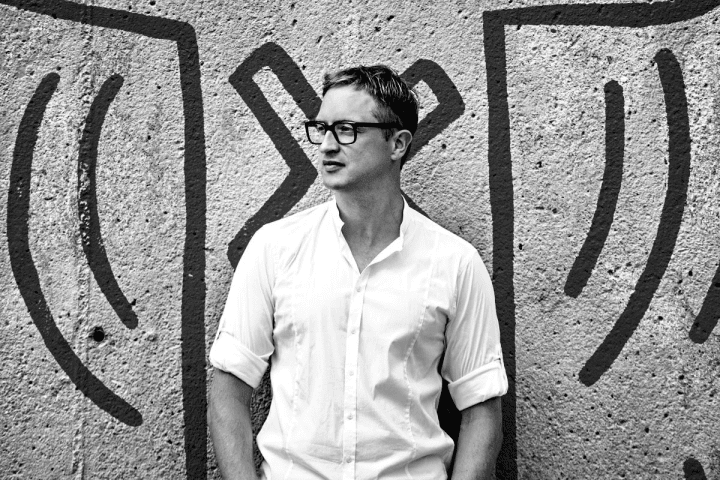 Introducing Edvard Viber
Hailing from Lithuania , world touring DJ and producer Edvard Viber is taking the worldwide electronic music scene by storm. Along the years he's managed to build up a long line of top-notch projects under his name, such as: 'All You Say', 'Come Back', 'New Dawn', 'Spiral', 'Is This Love', 'Stride' and many more.

Dividing his time between Amsterdam, Barcelona, and his birth place Vilnius, Edvard Viber has travelled the world, to share his unique blend of Progressive House, Trance, EDM, and House infused style, warming crowds in: Poland, Russia, Ukraine, Thailand, UK, and Spain. His remarkable work has also been signed to elite labels, including the likes of: Black Hole Records, In Trance We Trust, Relentless Music, and Zert Music.

A self-described "Electrical and mechanical engineer by craft, and DJ by vocation", Edvard's work has gained him the respect and approval of top DJs such as: Mark Pledger, Mike Koglin, Andy Mitchell, and Bianca Glynn, aside from landing multiple Top 20 chart positions and significant accolades.

We've sat down with Edvard in between his travels to have a chat with him about what he's up to at the moment and his plans for the future.


Hi Edvard – thanks for talking to us today. Where in the world are you this week?
Hi, thanks for having me. I'm based in Vilnius at the moment.

For those that might not have come across you and your music yet – tell us a bit about Edvard Viber. You're from Lithuania?
I am from Lithuania, yes. Grew up and lived here for most of the time, and even now it is one of my bases. I split my time between Vilnius, Barcelona, London, and Amsterdam. And that is the "permanent" part of my life, which truly is mainly one the move.

How is the electronic music world there?
Some House music genres and and Synth Pop are very popular in Lithuania. But Progressive House for example was never a strong movement. I like big crowds, so in that sense I focus on countries such as the UK and USA, where Progressive music brings big crowds together and counts on a more solid industry support. But I love the Grassroots movement in Lithuania anyway, there is so much talent here.
You're also often in Amsterdam and Barcelona – do you have a main base or prefer to be moving?
Coming back to movement, it's part of the reason why I'm into electronic music. I'm very interested in House music in general, I now work mostly with Progressive House, but EDM is changing a lot nowadays, just as the world is changing fast. So there are new transformations occurring all around the globe and enriching the great collective experience EDM has become. Movement is key here, this is why I feel EDM would be a more encompassing genre to describe what I do. It gives possibility to move, search, and experiment.

Barcelona is one of my favourite cities, and musically it's one of the most important in my life as it has everything I need for creating, writing my own music. Not only in terms of inspiration, but also in terms of infrastructure and location – it has great studios and good flights to most places. Barcelona is also very close to Ibiza, where I often visit.

We've heard you're a bit of a traveller – have you any music-related expeditions planned for the near future?
If you want to ask me where is my home and where do I live, I would say planet Earth. I recently came back from China, where there is an amazing progress taking place in electronic music. And I'll visit India and South Africa later this year. Amazing places to gather influences, create and collaborate.

So let's talk music – the new release 'Stride' is currently in circulation. You've pulled out a few genres to get to this sound – is this something you do often?
I use music to search within myself. It is very hard to be fixed on one particular genre or subgenre. 'Stride' is the result of that search at this point in my life.

The production has a real technical edge to it – would you say you're more detailed and thoughtful in your production process?
I'm very attentive to detail in my music production. You can have all the variety you want and that is key – as I said, it enriches your creative process, but I think the difference is made with the details when talking about final product quality.

How do you find that balance between precision and letting ideas and creativity stay fluid?
I do that by being open to influences and criticism, as well as thorough and diligent at work.

We can hear from the production that you've got an ear for detail – what's your musical background leading into electronic music?
For me it was always some form of electronic music. I started playing at parks and parties back in my hometown. Then while at university I got into production – I'm an electrical and mechanical engineer, that surely has a lot to do with it.

Who was it that really first impressed you enough for you to chase a career in this music game?
I'd say ATB. Ok, I'm not doing the same as ATB, but I still look for his new tracks with the same expectation I had in the beginning. The track I liked best was 'Ecstasy', with vocals by Tiff Lacey – I still find itamazing. I could only have dreamed of working with Tiff, and then one day I made it. All this makes the influence of ATB very present in my life.

Talk us through your standard studio setup and favourite tools.
Well, laptop, earphones and Logic are enough when I'm travelling and collecting samples and ideas. If I find something, or rather someone, that I absolutely need to record right away, I rent a studio, wherever that may be.

At my own studio though, hmmlogic, vst synths and plugins, big monitors, lots of hardware synths – one of my favorite is Andromeda A6 – very powerful beast, of course Virus TI, Moog Voyager, Roland JP 8080, Korg, NordLead and others. Mastering hardware – Elysia equalizer, Maselec Multiband Compressor, Shadow Hills Mastering Compressor, Manley Slam Limiter and others. And the equipment keeps changing too, there's so much good stuff out there, too much for my own good – I can't get enough, I'm building a new studio! 😉

Is it tricky dividing your time between multiple countries in terms of having a base for your production work?
Time is never enough. Luckily we live in an age that allows for good, instant access to most things you need in music production. It's always good to be well-connected, sometimes we are not aware enough about that. You just need to look up, the guy next door may have some of the same interests and you could share work and experience together.

The release is with Zert Music – how did that connection arise?
That arose just like that, we met, understood we had a lot in common, and decided to embark together in developing our latests projects. It's been great.

Where can we find you over the summer season?
This summer I'll be mostly at my new studio, but I'll do a bit of travelling as well to prepare my new releases. USA is next.

What's up next for you in terms of releases?
It's a mix of powerful progressive tracks, and some smoother radio songs with very nice vocals in them.

Where can we find you online to keep up to date on your news?
Oh, I'm trying to be more social, so I encourage you to visit my social media and drop me a line, tell me what you think. I want you to be part of my creative process:

www.facebook.com/EdvardViber
www.twitter.com/EdvardViber
www.soundcloud.com/edvard-viber
www.youtube.com/user/EdvardViberChannel
https://plus.google.com/+EdvardViberOfficial/posts

You can also visit my website edvarviber.com for the latest news and practical information.

Anything to add?
Just to say thanks for inviting me for this nice conversation.


Check out Edvard's latest release 'Stride' below: