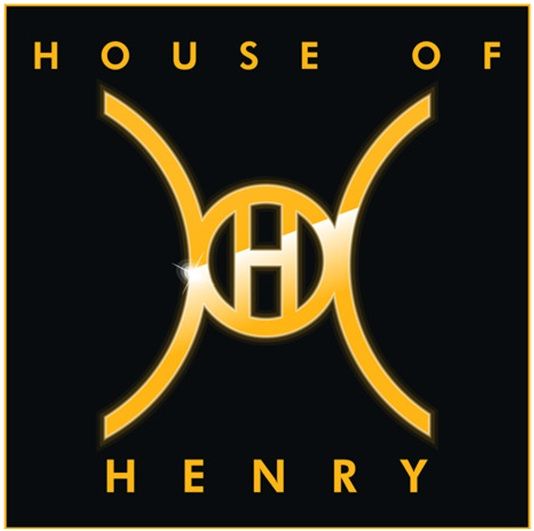 Introducing Jon Henry's 'House Of Henry' Imprint
Rising star Jon Henry has only been involved in the music industry for about a year, however he's making big waves with innovative projects. Having given up an acting and modelling career to pursuit his musical path, Jon Henry has managed to put together a top-notch musical vision which is turning many heads.
Aside from putting his signature on outstanding tracks, Jon Henry has now started a new adventure – establishing his own label 'House Of Henry. The first single on this imprint, 'Tell Me' was released on the 12th of September, 2015, following up with another wonder by the name of 'You're House',
Whilst 'House Of Henry' is still in its initial stages, we've decided to have a chat with Jon to get to know the direction he'll be giving to his label and his plans for the future.
Hey Jon, thanks for talking to us. How are you and what's happening in your world at the moment?
I'm very well thanks. Things are really heating up for me as an artist and as a new label owner, so these are exciting times indeed! My debut single 'Tell Me' has been released on House of Henry records, Sept 12th with the follow up single 'You're House' following close behind. My remixes are still going down well in the UK and over in the US as well (didn't see that one coming but apparently I know someone, who knows someone etc). And we've just set up a new House of Henry live event at a pretty lovely venue in London (exact details to be released soon!)
You've just launched your new label 'House Of Henry' – what's this imprint all about?
As someone who's only been making music for about a year, I know what it's like to be at the start of the journey and to be staring at the music industry like a deer in headlights. It's a nebulous journey to say the least and there are many ways to become disheartened. House of Henry is a straight-shooting label that works with new artists to help get them through the early stages of their career. I've already collaborated with singers, pianists, trumpet players… even a harmonica player! They are all talented people who have a keen interest in electronic music. All I'm doing is giving them a nudge in the right direction.
When and how did the idea of creating this label evolve?
Earlier this year I was only producing big EDM style anthems. I started to feel like my tracks were getting to a pro standard so I (somewhat naively) looked into ways of getting them to big record labels like Spinnin'. Of course that part of the process is very difficult and takes a long time so I decided that as well as creating these big tracks for other labels and DJ's to consider, I would also create my own indie label so I could produce and release classic House tracks (my other favourite genre of music). It gave me the opportunity to work towards running a business as well as being an artist. It also made sense because I was producing two very different subgenres and this gave me a way of separating the two.
What would you like to achieve through building this label?
I love working with fresh talent and my hope is that after they've worked with me they will get some attention from other producers, maybe even bigger record labels.
Getting your foot in the door can be so tough in the music industry so I imagine House of Henry as being the label that makes it happen for people who deserve it.
I have a good ear for talent and I can tell when someone has a genuine passion for what they do. House of Henry will work with these people and send them on their merry way!
What are your initial plans for this label?
At the moment the catalogue of tracks is very small because I'm running it alone and trying to balance that with time in the studio making music. So initially the goal is to keep building up the releases and of course keep working with other artists.
Walk us through some of the things you're currently working on to build up 'House Of Henry'.
The first single has been released Sept 12th and a follow up single was then scheduled for Sept 19th. The press surrounding these two releases will help draw attention to the label and increase the following. There are now two House of Henry live events taking place in London on a regular basis. Every Friday night we play at Mint Leaf Bar in Piccadilly Circus and once a month we do a Saturday day time party at Century Club in Soho. We use the events to talk to people about what we're doing (I say 'we' because the artists are always there to help spread the word!) Aside from that I'm running House of Henry accounts on Twitter and Facebook and they're both doing very well.
What's the musical direction you'd like to take for this imprint?
I love all genres of electronic music so it was tough to make a choice for this label, but in the end my love of House music won through (and it gave me the idea for the name of the label so that worked out nicely!). I can imagine in the future the label will expand to cover more sub-genres. I have a passion for Progressive House and EDM too, so maybe I will start something like 'Harder House of Henry'!?!. That's too long to be the name of a record label. I'll come back to you on that one.
Are you currently accepting any demos or would you like to keep it as a home for your own music at the moment?
Please send demos! Even if it's a demo of you singing in your church choir! Look, I'm not saying everyone who wants to be in the music industry has a chance of making that happen because that would be a lie. It takes real passion, endless energy, bags of patience and a level of dedication that borders on insanity! BUT if you have all of that and you're struggling to get noticed for some reason, why not come and lay down a track with House of Henry, get it released on iTunes etc and get people talking about you? Who knows where it could lead?
Describe 'House Of Henry' in a few words.
Innovative, open-minded, adventurous, fun, creative and passionate.
Anything you'd like to add?
Just a HUGE thank you to everyone who has supported this vision so far. If it wasn't for the fans and followers I would just be a crazy guy making music in his bedroom for no one to listen to – in fact that is all any producer would be. Thank you for your support, your energy and your love of music. End with a cliche? Oh ok then…My House is your House!
Thanks Jon!
You're welcome as always.
You can have a listen to 'House Of Henry's first releases here: