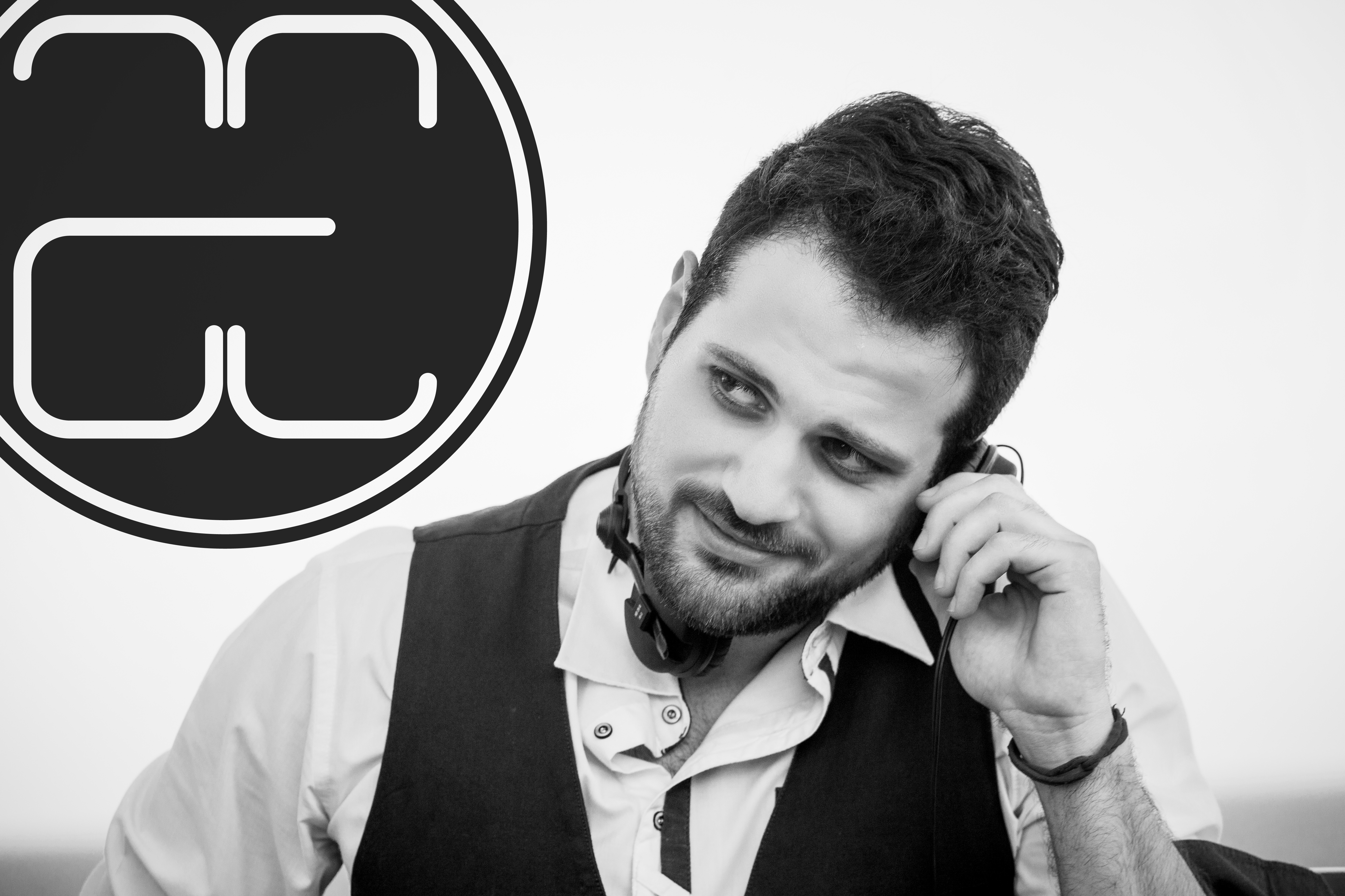 Music Production 101 With: Eric Alamango
Hailing from Cyprus and now based in the UK, talented DJ and producer Eric Alamango is making a name for himself as one of the most interesting up-and-coming artists within the current Dance music realm. Having put his signature on remarkable projects like: 'Goodbyes Remix', 'Blessed With Love', '3 Points' and his latest bootleg remix of Kadebostany's 'Castle In The Snow', Eric Alamango is showcasing his refined musical vision.

Being in the business for the last 10 years, Eric Alamango has managed to land deals with renowned labels such as: Captured Music and Freak Trix, in addition to gaining massive support from heavyweight names like: Roger Shah, Benny Benassi and Mike Shiver amongst others.

Having followed Eric's rapid ascension we've decided to have a chat with him about the production side of his career and unveil some secrets behind his top-notch production skills.


Hey Eric, thanks for talking to us about the production aspect of your career. How did you get started in the music production business and how did you fall in love with it?
Hello and what a pleasure it is to have this interview with you. I started after getting a copy of Fruity Loops 5 from a close friend of mine and I was truly in love with music production way before I got involved in it. It was just a matter of time to discover how to produce my own music.

How long have you been involved in the production realm?
It's been already 10 years now. Started as a hobby experimenting with Fruity Loops and ended up creating samples and full tracks.

How did you develop your music production skills and talents?
Listening to a lot of music! I have been listening to all kinds of music from Garage to Hip-Hop, House and Trance. You always discover interesting things through your listening experience – and of course spending lots of hours experimenting.

What's the typical process you go through when working on a new tune?
I love building melodies. I've spent a huge percentage of my production time just writing melodies that I have never actually used. So the best way for me to do it is to build an interesting melody and then start creating a structure around it, with layering harmonics, synths, pads and bass-lines. The thing for me is to create a really solid break down that will lead me to a powerful and breath-taking drop.

In which ways do you treat instrumental projects differently from those with vocals?
Instrumental is all about the instruments and focussing on the sound that will shine through! There has to be something to catch the listener's attention so that can be a nice synth, a strange/weird bass-line or even a vocal sample that can be a game changer in melodies. Now I'm not saying that you can't do the same in a vocal track, but there has to be something to stand out through the whole production. In a vocal track I treat vocals as the main part – it has to be on top of everything else.

How long does it usually take you to complete a new track?
It has to be done in a month. If I overdo it and take longer than that then it means I am not confident with the current project and I am trying to find ways to fix it. In the end, it just stays as a project, forever. My upcoming track 'The Miracle' was done in two weeks and then I was working for 10 more days on mixing everything and making sure I did my best before submitting for mastering.

Walk us through your current production setup.
I have to say that there is nothing special here: a pair of KRK Vxt 8's, my custom build pc that I love so much, M-Audio profire 610 and Lexicon Lamda audio interface, EMU shortboard 49 midi, Audio TechnicaAT2020 mic, and my Sennheiser HD 25II headphones for DJing and mixing my tracks. Yes, mixing with headphones when done with monitors 🙂 So as you can see, a really basic studio since all you need is a pair of good studio monitors and a massive pc or mac. Oh and of course FL Studio and Pro Tools.

Which plug-ins do you deem essential to achieve your desired sound?
I don't use a lot of different plug-ins as I used to do in the past. After experimenting a lot I am down to using Sylenth, Massive, Nexus, Spire and lately went back to Image-Lines, Sytrus and 3xOsc. You really don't need anything else since you can design your own sounds and be so accurate to your desired result.

Are you planning on adding any new gear to your setup this year?
Yes I already filled my basket with Allen & Heath Qu Digital mixer and Novation Launchpad Pro. I think that's more than enough for now.

What makes a production stand out in your opinion?
Take your time on mixing your music. Mixing is what will draw attention to your track and not mastering. A mastering engineer will do his best on what you submitted to him/her. TIP: If you are into electronic music and want something that will work on the dance floor, festivals and radio as well, then treat your kick and bass as the most important elements in the track. Of course if you have vocals then consider parallel compression in order to make them stand out. And last but not least, always ask your engineer for a full feedback before proceeding with a final mastering.

Who are the producers you look up to?
There are so many good producers nowadays so I simply listen to good music. A producer that I've been looking up to for the last two years is Don Diablo. Since his release 'Knight Time' he's only been releasing massive tunes! It has been a really successful year for Don and I personally believe that he deserves it.

Which traits do you think make an excellent producer?
Creativity and confidence. I used to just go with the trend and that is a no no for your music. Take it seriously, this is your career and what you love doing. If you feel that you should record an elephant on your tracks' vocals then DO IT! Follow your creativity and never think that people might not like it because it's different. It's all about being different since you are unique as an individual. Electronic dance music deserves it.

The production side of things has taken a huge turn some years ago, switching from analogue to digital. What are the pros and cons of such change and which do you prefer?
We live in a digital world and that's a fact. I prefer digital since I started working with it and I don't want to have analogue distortion in my music. Not a lot of pros for analogue but from what I have experienced, once you recorded a tape it's stored, while with digital you might end up having an unexpected crush of your software even though today almost every single DAW out there has an auto-save and backup history. There is one huge advantage with analogue and this is called respect. Back in the analogue and vinyl era everyone had a huge respect for music and I bet almost 90% of fans and music producers that own vinyls have a passion and respect for those tracks recorded on the LPs. The digital era is so easy to work within, that it allows hundreds of thousands of people to produce and thus releasing a new track every single minute. Clearly that does not allow you to respect music as you used to.

Can you give us some tips on how to make productions sound better?
Why tell you my secrets? 🙂 The only thing that you need to know is that if you really love music and respect what you do, you will find the way to get there. Be creative, always have a reference track and watch and read as many tutorials as possible. I know that some of them are bad but we all suck at the beginning :). Just remember that everything has its own place in the frequency spectrum so treat it right.

Thanks Eric!
It was really great to talk to you and thank you for this amazing interview!