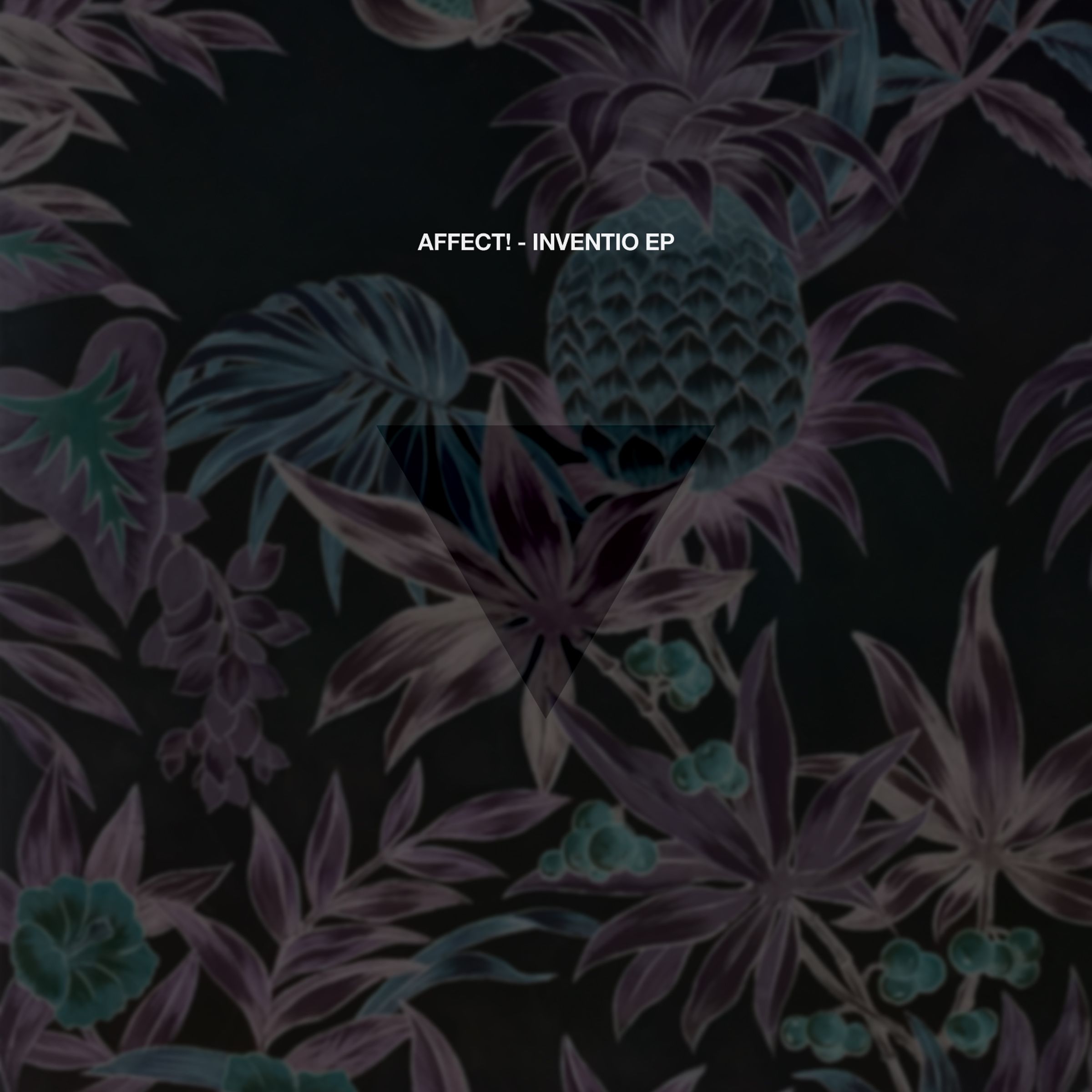 Affect! - Inventio EP
Currently in a fine run of form, Sasse's Moodmusic label looks to Affect! for its next EP. He has appeared on this label before now and this time cooks up three more sumptuous tracks designed for both emotional and physical impact.
Affect! is Hamburg's Jacques Müller, someone who has been active for a few years now as a producer and who is a resident DJ at Villa Nova in Hamburg. Here he delivers three slices of his ultra slick, well produced spaced-out, semi balearic, yet mind blowing and bassbin rolling deep house.
The magical 'Inventio' opens up things with spiritual pads rippling above a lazy mid tempo kick. Those big, inviting drums are a rich bed off which arcing pads and modulated patterns all unfold. Unhurried and musical, absorbing and rich in design, it is a stunning opener.
The perfect late night experience that is 'Calyndra' is just as exquisite with its pixel thin synths imbuing the deep house beats with real emotion. Rough claps, spritely grooves and a certain sense of sombreness all characterise this one and continue to suck you in from the first beat to the very last.
Last but not least, 'Aetas' is another truly moving concoction with starry night sky melodies unfolding peacefully over long legged drums, arcing synth lines and loveably downbeat drums. It is an atmospheric track that is expansive yet insular and is masterfully well balanced.
Once again Moodmusic lead from the front and prove that deep house can be soulful, musical and truly refreshing.
Tracklist:
1. Inventio
2. Calyndra
3. Aetas