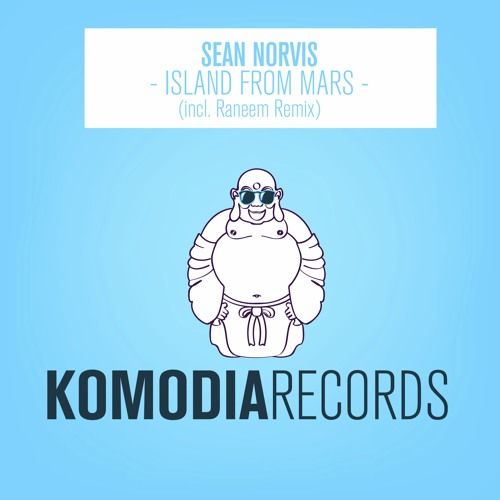 Sean Norvis - Island From Mars (Raneem Remix)
"Island From Mars" by Sean Norvis, receives the golden touch by Raneem with a sexy remix that will leave you daydreaming of lying on a majestic beach with a cocktail in hand on exotic islands such as Ibiza or Curacao, as you stare out into the unknown of the light green sea before you and the deep blue sky above you.
The title says it all on ISLAND FROM MARS, as tropical melodies and balearic beats sweep listeners away to fantasies of majestic lands. Then, just as listeners enter a hypnotic state of mind, a mysterious synth carries the track from soft opening to energetic party banger, ensuing the desire to step out of pure relaxation and into the mood to dance and groove.
Mark your calendars, Sean Norvis-Island From Mars (Raneem Remix) releases on Monday, April 25th! Until then you can preview the track below as you settle into a comfortable space and dream of lying on a beach on your own "Island From Mars."
About Raneem: Raneem is a well established DJ and producer currently residing in Montreal with an impressive portfolio of releases on some of the hottest labels in the industry – Armada, Spinnin, and BYM to name a few. He has shared the decks with and has been supported by world renowned artists such as Armin van Buuren, Tiesto, W&W, Dash Berlin and many more, aiding him in building a loyal local fanbase and respectable international following. 2016 has already proved to be a busy year for Raneem with the release of his aptly titled single "Ready For Change" in January, while also re-launching his monthly podcast as "The Raneem Podcast" in the same month. February saw "Ready For Change" reach the Beatport top 15 progressive house releases chart, as well as the main release charts.
CONNECT WITH RANEEM:
Facebook: www.facebook.com/djraneem
Twitter: www.twitter.com/djraneem
Soundcloud: www.soundcloud.com/raneem
Instagram: www.instagram.com/djraneem
Komodia Records is a Montreal based label focusing on original and distinct blends of fresh crossover electronic dance music with a medley of summer vibes, happy melodies and massive grooves.
CONNECT WITH KOMODIA RECORDS:
Soundcloud: www.soundcloud.com/komodiarecords
Twitter: www.twitter.com/komodiarecords
Facebook: www.facebook.com/komodiarecords
Website: www.komodiarecords.com