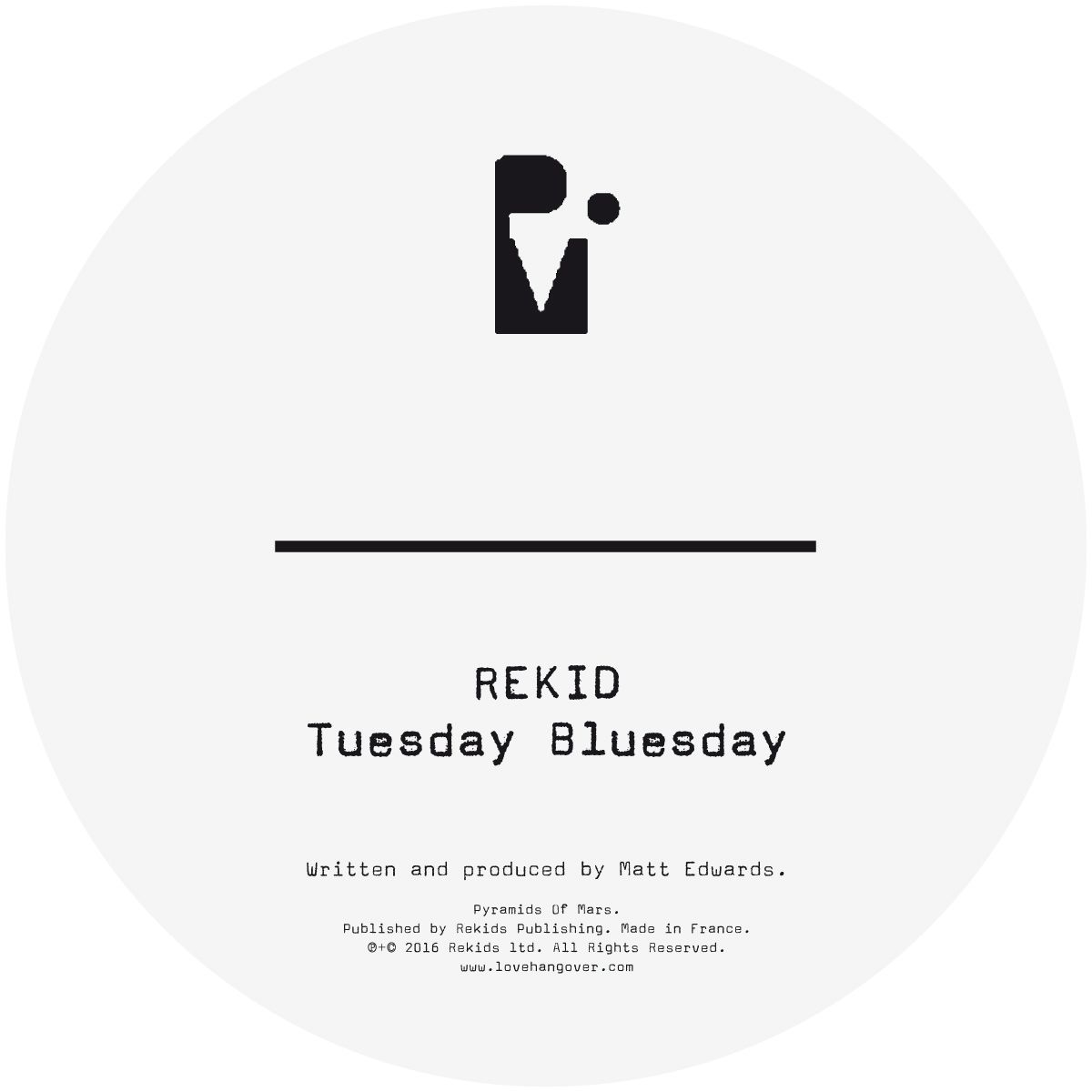 Rekid - Tuesday Bluesday
Rekids sub label Pyramids of Mars is ready to unleash a fifth release, this time featuring three subtle but high impact slo-disco tracks from label boss Matt Edwards aka Rekid.
By now Edwards is rightly acclaimed for many different things: the stewardship of his tastemaking labels, his own elongated club cuts for the likes Classic & Rekids and his more experimental collaborations, not to mention his critically acclaimed LP on the legendary Soul Jazz label. Here he showcases his fun and functional side with a trio of tantalising tracks aimed squarely at the rump.
The title cut opens things up in playful, mid tempo fashion. It has heavyweight, fat bottomed drums trudging below, booty shaking hits in the middle and a subtly funky guitar riff rolling over and over up top: all the necessary parts to tease dance floors into raptures, then.
The brilliant 'Mars' is even slower, and has a mischievous feel to the low slung bass, the filtered vocal cries and jazzy hats. It's a cut that is full of Detroit beatdown vibes and will surely percolate through any crowd and leave them desperate for more.
Sublime last cut 'Wave' is a mechanical, grinding groove that slowly sweeps you up with its raw hits, slapping drums and cacophony of distant vocals. It's a fine bit of work that will liven up any DJ set.
Each of the three excellent cuts here provides more than amble weaponry for disco loving, crowd baiting DJs everywhere.
Tracklist:
A1 Tuesday Bluesday
B1 Mars
B2 Wave