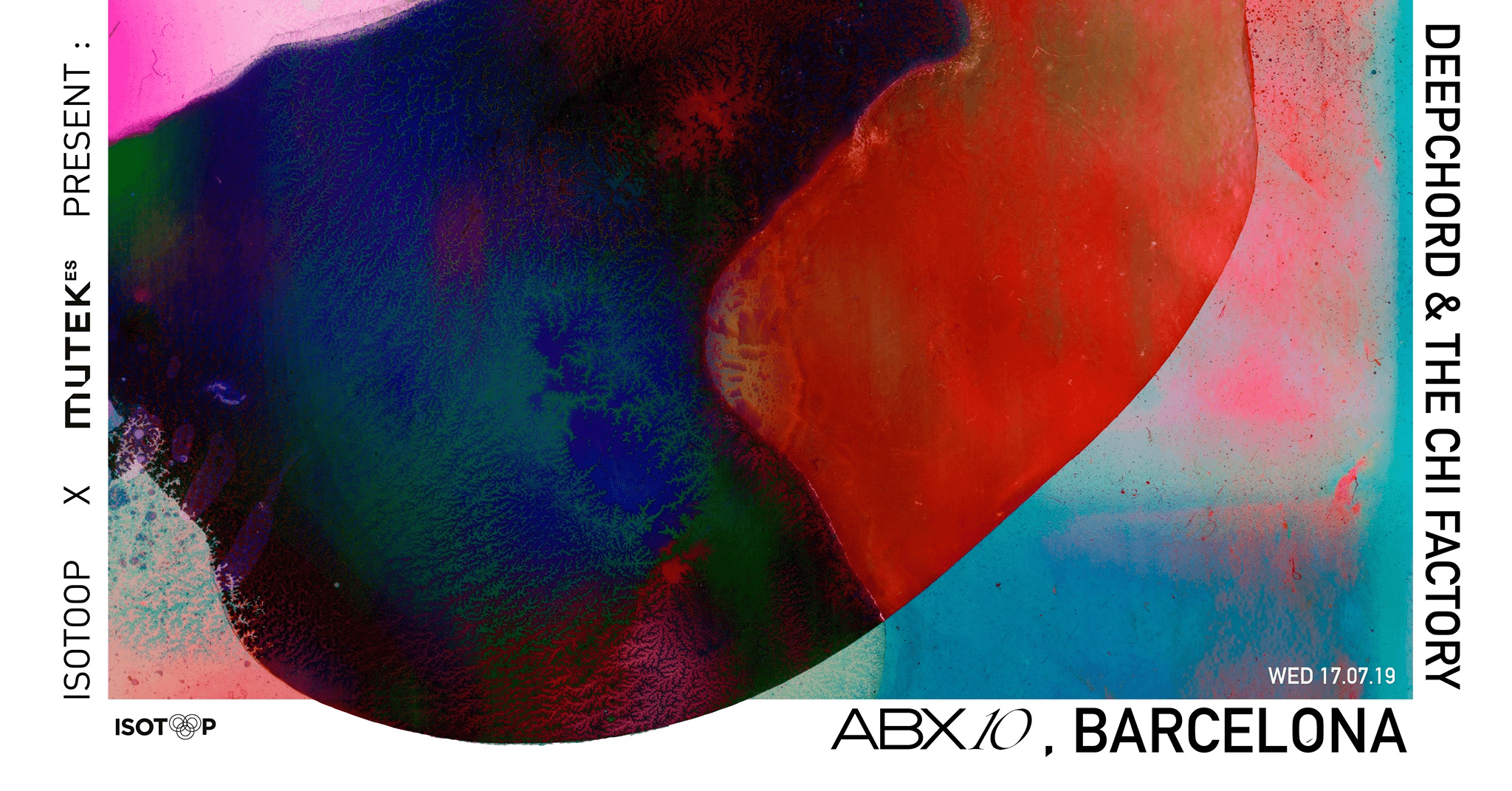 Isotoop x MUTEK ES present: Deepchord & The Chi Factory
On July 17, 2019, Isotoop will team up with MUTEK Barcelona to host the brand new live improvisational show of dub techno legend Deepchord and Rotterdam's Chi Factory in Abaixadors10, Barcelona. 
Isotoop x MUTEK present: Deepchord & The Chi Factory is part of a tour through four European cities which will be kicked off with a premiere concert in Barcelona. The show will take place in the local cultural hot spot Abaixadors10 before visiting London and Brussels, and topping things off with the final event back in the Dutch capital. During the concert, dub techno pioneer Rod Modell (Deepchord) and Chi Factory founder Hanyo van Oosterom will perform a collaborative improvisational live show. Amsterdam-based graphic designer Tjitske Oosterholt managed to translate the music into her paintings and developed visuals to complement the sonic experience.
Isotoop is a moving concept from the Netherlands that organizes conscious listening events and club nights in unique and intimate settings; each of them showcasing the promoter's own philosophy on body and mind experience.
19.30 doors open
20.00 start live show
21.00 end 
Event: Isotoop x MUTEK present: Deepchord & Chi Factory