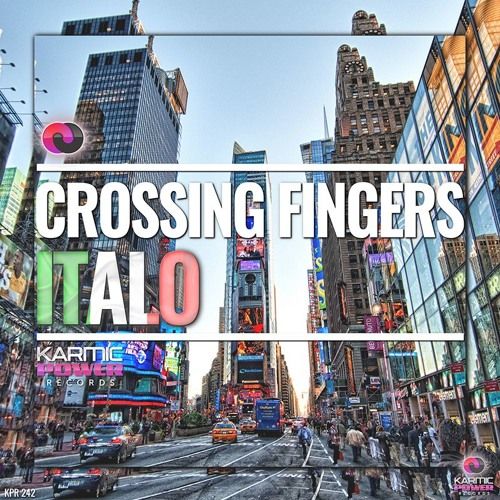 Crossing Fingers - Italo (Club Mix)
Organ and orgasmic is the flavor of this house track. Crossing Fingers are no strangers to making dance floor style tracks that will rock any set. A must have for your summer sets.
Biography Crossing Fingers:
Two Mediterranean guys from Italy and Spain team up in summer 2015 to create a bomb duo called Crossing Fingers (CRSF). The inspirations that influenced and generated this project have been the same feelings and unconditioned love for the club culture and the authentic passion for the electronic music scene. Also, strong affinities in terms of musical tastes and selections as well as the sights for the future as artists joined these two boys from the beginning. Both hang out in the world of clubs from the far '99, gaining 16 years of experience and evolutions of DJing, purely in the genre House, even touching techno with influences from Disco-Funk, Rock, but also by the more refined Hip Hop and R'n'B.
During their careers they continue to dictate their sounds in the most popular European clubs in Italy, Croatia, France, Spain, Holland and Balearic Islands (Mallorca – Ibiza), sharing the dj booth with the best DJs of the world. Some of the most relevant names they worked with are: Sven Väth, Joseph Capriati, Loco Dice, Timo Maas, Luciano, Paco Osuna, Matthias Tanzmann, The Martinez Brothers, Monika Kruse…
Currently they have several tracks in demo phase with SUPPORT OF long known record labels in the house & techno industry and are working on various records, single tracks, Ep. with various proposals to remix.
Follow Crossing Fingers:
SPOTIFY: http://open.spotify.com/artist/3MDOzyrj1ZXsfgWw27RMZz
FACEBOOK: www.facebook.com/crossingfingers
TWITTER: http://twitter.com/crsfingers
SOUNDLOUD: @crossing-fingers
Follow Karmic Power Records:
WEBPAGE: www.karmic-power-records.com
SPOTIFY: http://open.spotify.com/user/karmicpowerrec
FACEBOOK: www.facebook.com/karmicpowerrecords
TWITTER: http://twitter.com/KarmicPowerRec
INSTAGRAM: www.instagram.com/karmic_power_records
SOUNDLOUD: @karmicpowerrecords
YOUTUBE: www.youtube.com/c/KarmicPowerRecords
GOOGLE+: http://plus.google.com/u/0/+KarmicPowerRec
WIKIPEDIA: http://en.wikipedia.org/wiki/Karmic_Power_Records