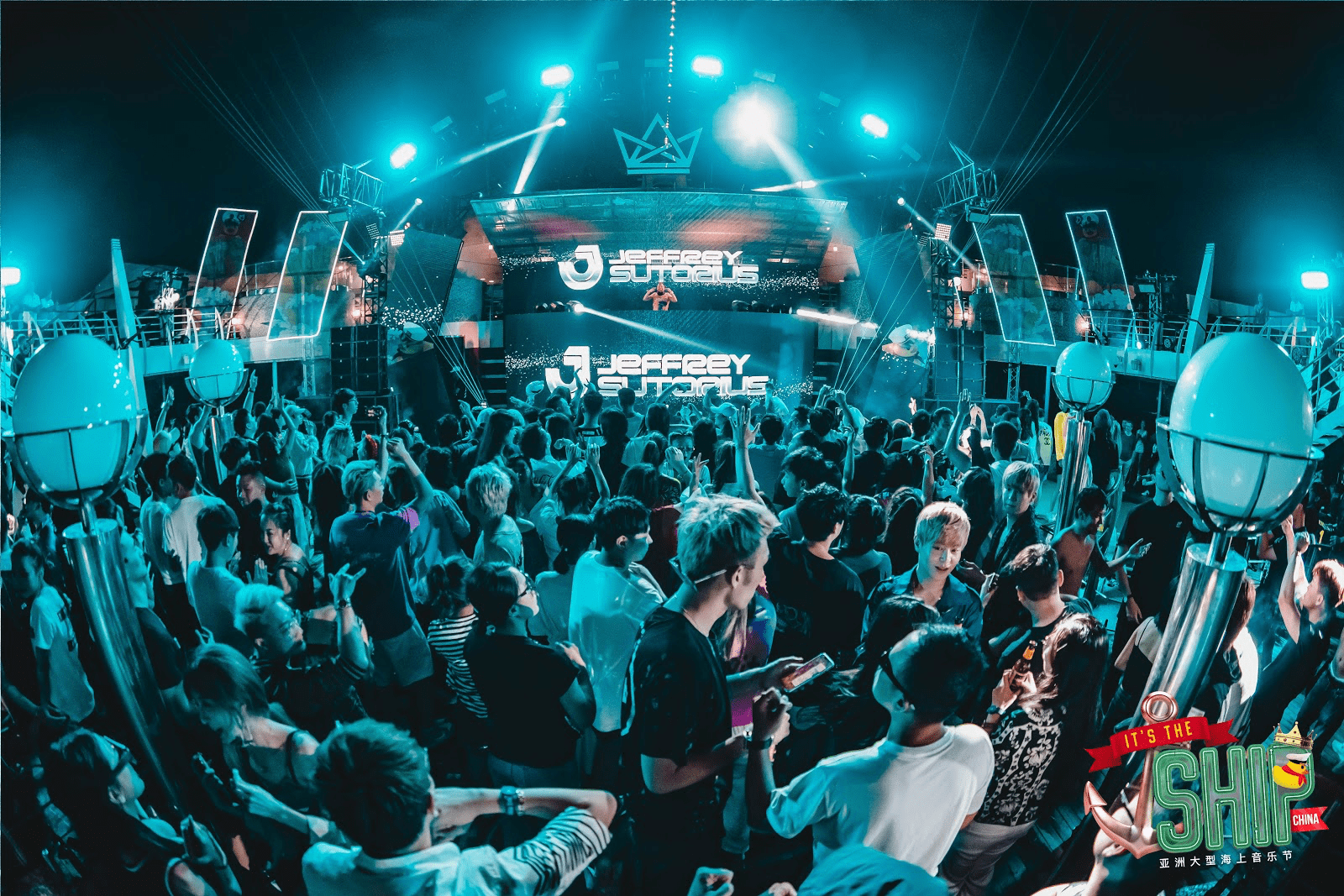 IT'S THE SHIP China Sails The High Seas With An Energetic Experience On Its Maiden Voyage
IT'S THE SHIP, Asia's largest festival at sea, has officially made strong waves in China with its successful debut sailing on the 13th of June onboard the luxurious MSC Splendida. The inaugural sailing embarked from Shanghai to the beautiful island of Shimonoseki, Japan and back, providing 3,500 shipmates a fully immersive five-day, four-night cruise adventure. This sailing of IT'S THE SHIP China marks the beginning of the global expansion for the IT'S THE SHIP brand.
IT'S THE SHIP China was organized and produced by Livescape Group and China Music World, providing a unique and all-encompassing festival at sea, guaranteeing an experience like no other with its insane music lineup, exciting side activities, and quirky themed parties to satisfy any shipmate's desire.
IT'S THE SHIP has been held in Asia six times over the past five years, reigning as the most sought after music festival at sea. Since its first voyage that set sail in 2014, IT'S THE SHIP now boasts an international community of 160,000 shipmates and counting from over 87 countries with an astounding 35% return rate – a veritable testament to the unparalleled experience shipmates get onboard Asia's largest music festival at sea.
"We are honoured and ecstatic to have a very successful first sailing for IT'S THE SHIP China – and being able to share this momentous experience with our China shipmates as well as returning shipmates from around the world. We are grateful to have worked with partners and sponsors who are supportive in creating immersive experiences for our shipmates onboard. We believe that we've created an incredible adventure for our shipmates and we're looking forward to new international sailings. With that being said, we hope that all our shipmates had a truly unforgettable time on board this maiden voyage for IT'S THE SHIP China," said Iqbal Ameer, Group CEO of Livescape Group.