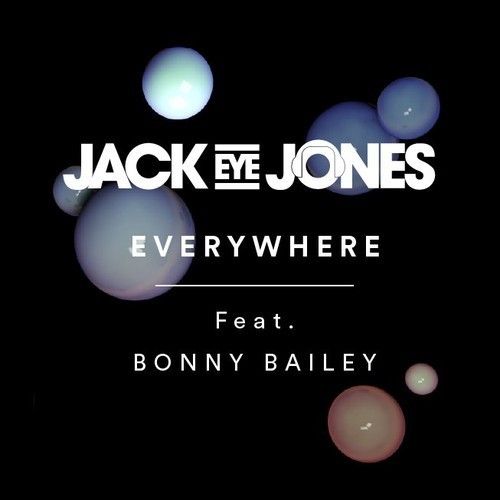 Jack Eye Jones – Everywhere ft Bonnie Bailey
What a few months it has been for Scottish dance music maestro Jack Eye Jones. Having unleashed the vastly popular Rainbows on the clubbing public just last month, the Los Angeles based producer has unearthed another gem in Everywhere, set for release this February. Having received the backing of Fleetwood Mac themselves and featuring the enchanting Bonnie Bailey on vocals the upbeat party anthem looks set to be another smash this spring for the fast rising talent!

Much like his famous dj sets, Everywhere manages to combine a number of influences to deliver one cohesive club bomb. Setting the dulcet tones of Bailey alongside one of those trademark Jack Eye Jones riff's, Everywhere toes the line between radio friendly and club anthem perfectly. Add in a thumping drop and hard hitting percussion and you can see why the excitement levels surrounding this release have reached fever pitch.

All in all it is an exciting time for a man who following his successful fall tour of the US has now relocated stateside. The past year represents a massive step up for the budding producer with a residency alongside the Size Matters crew in Ibiza as well as numerous festival appearances including the much loved Creamfields.