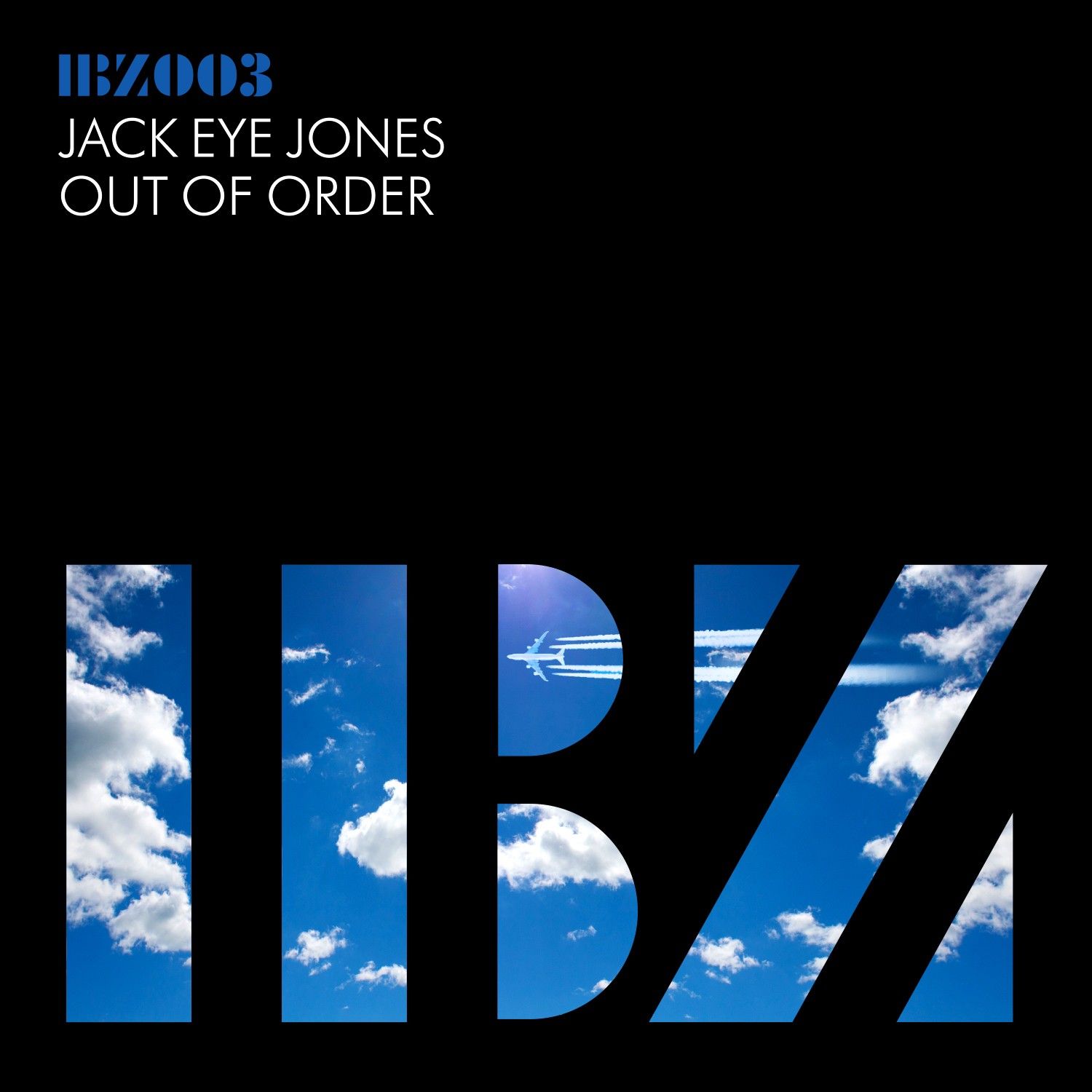 Jack Eye Jones – Out Of Order
DJ/Producer Jack Eye Jones has settled back in his native Scotland after a busy summer and is gearing up for a string of new releases. 'Out of Order' is next in line for release and comes out on Jack's own label IBZ on the 4th of November.
This anecdotal track highlights the outrage felt by many a Glaswegian commuter to Ibiza over the summer, with certain airlines stopping on the runway to remove passengers and in one case diverting 14 passengers off to France. The two vocal samples of the track highlight a condescending pilot addressing a partying 'mob.' The name 'Out of order' (suggested by a fan on the same flight) is directed at the airline staff.
'Out of Order' comes in with a Dutch synth and an interesting high end beat with lots of aqueous samples. The track has a big-room style kick & snare with simultaneous kicks and cymbals, producing an aggressive pointed beat. There is a heavy 6/8 swing feel to it with the bass syncopated with the aggressive synth leads.

The summer has seen Jack host his Ibiza Sessions boat parties as well as international gigs including Size in The Park. Currently touring Scotland with his Ibiza Reunion parties, Jack is set to close the main arch at the renowned Arches in Glasgow on the 2nd November.
After his popular Ibiza Sessions Podcasts, bootlegs, mash-ups, a collaborative track with Alabama 3 and his latest release 'AU' on his label IBZ, Jack Eye Jones has focused his talents on some new heavy dance tracks incorporating many European, big room House and electro influences. Watch out for the next releases on Jack Eye Jones' IBZ – his next single 'Hello' will land in late November.
Jack Eye Jones' mash-ups feature on many international DJ podcasts such as Avicii and Tiësto, who supported Jack on his Club Life Radio show. His highly successful Ibiza Sessions podcasts have now reached the threshold of 1 Million downloads on iTunes, and he has been hosting his now famous Ibiza Sessions boat parties in Ibiza throughout the summer with fellow DJ's Mark Knight, Dannic, Dyro, La Fuente, Jon Mancini, Mallorca Lee and Mark Sherry.
"He's the most exciting DJ to emerge from Scotland in a generation"
– Tilllate, Aug 2013.
# # #
For more information on Jack Eye Jones see below:
https://www.facebook.com/JackEyeJonesOfficial
https://soundcloud.com/onmyjackjones
https://twitter.com/jackjonesdj
http://www.jackjones.dj/