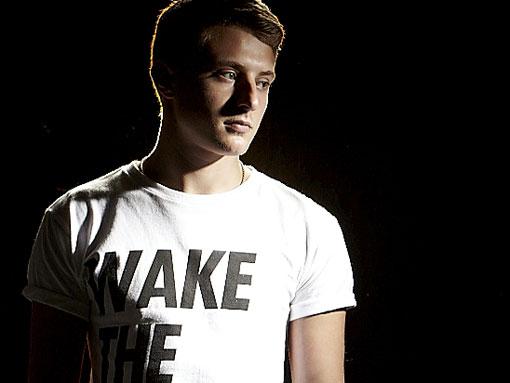 Jacob Plant explains why Nothing Else Matters… But The Music
2013 has been a busy year for Jacob Plant and following on from huge sets at the Reading and o2 Wireless festivals, Jacob is now preparing to help launch Danny Howard's best-of-British brand "Nothing Else Matters" in London. It's clear that this is a project that means business and so, armed with a brew and a plate of biscuits, we caught up with Jacob to discuss Danny's new venture and all things musically British.
Hey Jacob! So, we're guessing 2013 has been a bit of a busy one for you? Which bits stand out the most?
Yeah it's been a great year so far! I've released two singles on Calvin Harris' record label 'Fly Eye' this year which has been amazing. The support on both those records was way better than I expected; every single one of my idols has played my latest track 'Fire' and has sent me messages saying how much they like it. For me, that's a huge achievement as I've always wanted to be on their radar.
I have to say the other highlight for me this year was Reading & Leeds. They were both the best shows I have ever done in my career so far; 5 minutes before I started it was empty, then out of nowhere, the tent was rammed with 15 – 16 year old kids going mental! I think it took me back a bit, I was so happy with the turn out!
What do you think makes Nothing Else Matters different to other club nights?
It's a British showcase, so that in itself makes it different from a standard big night where they have booked some big international DJ. It's crazy how much talent is in the UK right now, we should make more use of it!
Nothing Else Matters has got a really strong launch, what do you think it'll need to do to keep the momentum going?
Just keep putting on regular nights that are high quality and exciting – then move it to festivals!

What springs to mind when you hear the phrase "best of British"?
Probably one of those TV programs that have Z-list celebrities counting down 100 'Best of British' moments!
Do you think there's enough emerging British talent to keep this concept going in the long term?
Definitely! There is always going to be new young fresh talent coming up. England has a skill for producing new raw talent. We always lead the way in the music scene.
What has the Nothing Else Matters London date got that the Manchester date hasn't?
Firstly, London is probably the best city in the world. Secondly, I am not playing Manchester so it's probably going to feel like there is something missing! 😉
And finally, what else have you got lined up for the rest of the year?
I have just started my own record label "Shakedown Records"; the first release will be my new EP called 'Warehouse' and it's coming out at the end of October. I am very excited about this!
Catch Jacob alongside Eddie Halliwell and Danny Howard at the launch of 'Nothing Else Matters' on Friday 25th October at the Ministry of Sound in London
Tickets for the Ministry of Sound date are available here at a special discounted £10 rate:
http://www.ministryofsound.com/club/event/1196/1264/gallery-10-link-the-gallery

For more Jacob Plant:
https://www.facebook.com/jacobplantmusic
https://twitter.com/jacobplantmusic
Nothing Else Matters:
https://www.facebook.com/nothingelsemattersNEM
https://twitter.com/nothingelseuk
http://www.nothingelsematters.co.uk/