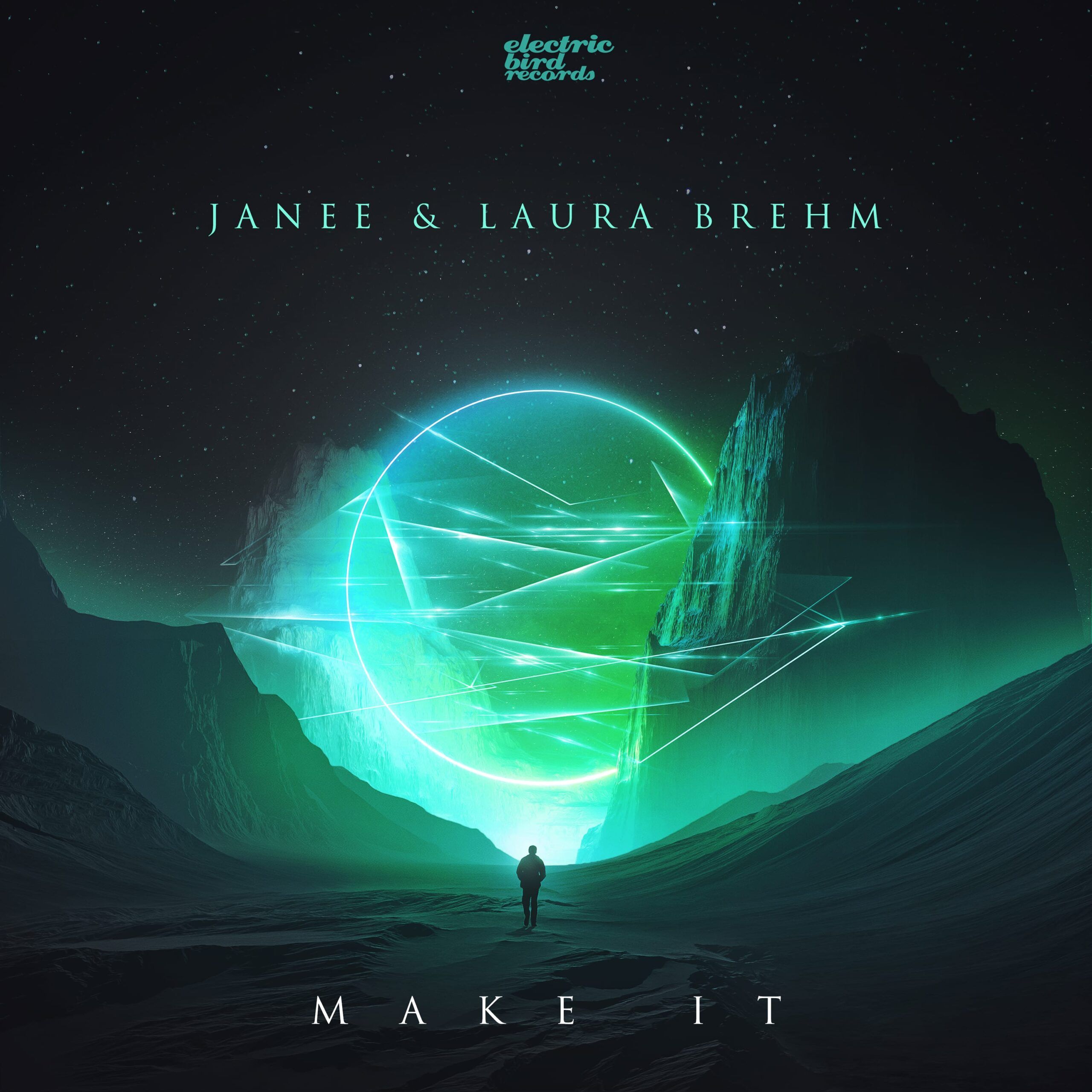 Janee & Laura Brehm 'Make It'
Best known to fans for her work on Monstercat, Universal, NCS (No Copyright Sounds) and the Rezzhit 'Melancholy', US singer-songwriter Laura Brehmreleases the first in a major run of original new music on her label Electric Bird Records, the Janee collaboration 'Make It', outMay 24th.
Instantly infectious and drenched in the light summer sunshine that permeates from Brehm'seffortless vocal, the single has a delicate pace and energy injected via Janee'sproduction. Bubbling bass and warm piano interruptions punctuate and propel the single in equal measure, Brehm'svocal linking the whole piece together, creating a sublime cut that seems to both drift and drive at the same time.
The track's message is as upbeat in sentiment as it is in composition. Penned by Brehmafter her own struggles with anxiety, the single is a love letter to perseverance and self belief.
"This song is for anyone aspiring to be successful in the music industry," she explained, "but can also be relatable to any industry or life goal.  It was also written about depression and anxiety, or any hardship that a person is going through, with the intent to provide encouragement and hope that they will make it out on the other side.  I hope that it inspires many."
Working with Belgian producer Janee, who has previously produced for Robbie Williams, Akon, Bob Sinclar, Joachim Garraud, Ishaand Romeo Elvis, allowed Brehmto access his orchestral-pop sensibilities, ultimately gifting the track its light, airy feel.
'Make It' heralds an exciting new chapter for Brehm and Electric Bird Records that will lead into her upcoming debut long player, slated for release Fall of 2019. Having spent the past year intensively studying at London's prestigious Point Blank Music School honing her production, engineering and live performance skills, fans can expect to see and hear much more of Laura Brehm as the year unfolds.
JANEE & LAURA BREHM 'MAKE IT' WILL BE RELEASED WORLDWIDE MAY 24TH ON ELECTRIC BIRD RECORDINGS.
LAURA BREHM // CONNECT:
Website| Facebook| Twitter| Instagram| Soundcloud| Spotify| Youtube
JANEE // CONNECT: