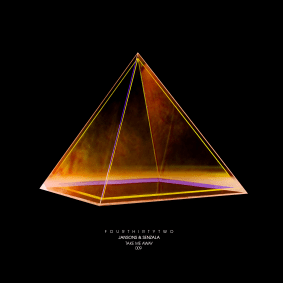 Jansons & Senzala "Take Me Away"
For those that hear something very familiar in 'Take Me Away', the new single from Jansons & Senzala, then their hunch would be correct. Featuring the unmistakable sounds of True Faith's dance classic, Jansons & Senzala deliver a superb revamp of the Anthony Srock/Jeff Mills club prototype for Richy Ahmed's Four Thirty Two label.
LoveHrtz are also on hand to offer up a deadly electro remix of 'Take Me Away', bringing their 'B-Boy A game' to the table, and delivering a futuristic slab of body popping goodness!
LoveHrtz 'Take Me Away' is released on digital download & streaming from 21st June 2019.
Tracklist:
01 Take Me Away
02 Take Me Away (LoveHrtz Electro remix)