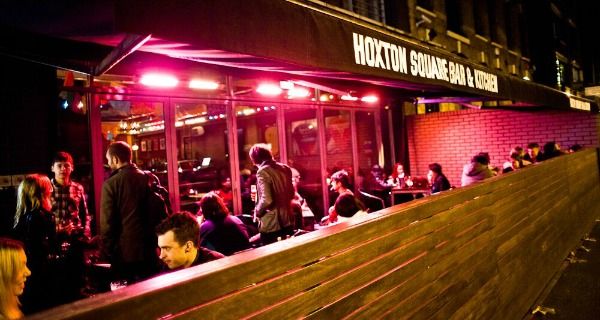 January Events Roundup…
If you're already a bit sick of Christmas – here are some refreshing January events to put on your radar. No tinsel, mince pies or drunk uncles here. Please do let me know if you plan to feature any of the below, or if you'd like any images X
Weather your New Year's resolutions are to get more cultured, do more free things, do more fun things, see your friends more or maybe.. try out as a Drag Queen. Actions speak louder than words… so get yourself down to one of these events to show yourself and the world your best intentions. Here's our roundup of the best things to do in January to embrace the New Year
Literary Salon with Miranda Sawyer and Marisa Bate: Mid and Quarter Life Crisis at Hoxton Square Bar & Kitchen
Date: Tuesday 17th January 2017 from 7pm
Tickets: http://www.hoxtonsquarebar.com/listings/thinking-drinking/25693/4th-esta…
If the New Year's got you rethinking you're prioritise and questioning everything in your life: don't panic, your probably having a mid or quarter life crisis. Hosted by the 4th Estate Literary Salon, whose events bring together great minds and great conversation for a night of live literary debate, journalist and broadcaster Miranda Sawyer (age 44) will take to the stage alongside The Pool's Marisa Bate (twenty something) to discuss how a life crisis can strike at any age. Miranda's made its presence felt at the age of 44 and her fantastically well received book on the subject 'Out of Time' is Sawyer's investigation into this most challenging of life moments, in which she describes not just her own experiences, but recounts the stories of many others. Chaired by Will Smith, writer and star of Bafta-winning BBC comedy 'The Thick of It', and author of the novel Mainlander this promises to be poignant, insightful and a little bit funny too!
New Immersive Club Night at Queen of Hoxton: Ouse Presents Tokyo Disco
Date: Saturday 21st January
Tickets: https://queen-of-hoxton.eventcube.io/events/5629/ouse-presents-tokyo-dis…
If your New Year's Resolution was to spend more time with friends and do more fun stuff: this has your name all over it. This January, art and production collective Fables (the production team behind Skyehalla and El Dorado Festival) will be transforming the Queen of Hoxton into a neon soaked oriental party with the sights, sounds and vibes of a backstreet Tokyo disco. Expect custom built signs, lighting and authentic installations completely transforming two floors of the venue for their London debut. The first in their quarterly series of events, the music will span the best in underground house, disco and techno with some oriental influences thrown in
Born in Birmingham, the Ouse gang will bring their unique style of immersive event settings using festival style production to London for the very first time. Future immersive themes include 90s rave (expect huge light and lazer based production) and many more stonkers to be announced
Burns Night at The Queen of Hoxton Rooftop – Free Whiskey Tasting
Date: Wednesday 25th January, 7-10pm
Tickets: Free
If you're over 'dry Jan' and cabin fever, dust off your tartan and get down to the Queen of Hoxton in Shoreditch, for a night of Scottish merriment fit for Rabbie Burns himself. Inside the cosy rooftop WigWam expect hearty Scottish fare, traditional live music and of course, the Address to a Haggis. There will also be complimentary Whiskey tasting, plenty of hot and cold cocktails to warm the cockles, plus fire pits to huddle around.
Free Film Club at Hoxton Square Bar & Kitchen: The Graduate
Date: Monday 9th Jan from 7pm
Tickets: Free http://www.hoxtonsquarebar.com/listings/thinking-drinking/25653/sound-vi…
The first in the Sound and Vision 'soundtrack screenings' series at Hoxton Square Bar & Kitchen, the weekly film night is perfect for easing yourself back into the world after the festive season. From the classics to the newbies, some films are worth watching for the soundtrack alone. So we're screening a different favourite every Monday for free! Grab a drink and join us in the main bar for everything from Drive to The Graduate (via 10 Things I Hate About You).
Spin Doctor's Hip Hop Pub Quiz at The Book Club
Date: Thursday 19th January 2017
Tickets: £2 in adv/£3 on the door http://thedoctorsorders.com/
From January 2017, one of London's best loved pub quizzes is moving to a monthly Thursday night slot at The Book Club, with an all new clubnight straight after it – 'The Doctor's Orders own Midweek Marauders party.' You can expect the typical pub quiz rounds (film, sports, picture etc) but just about Hip-Hop with questions covering all era's and set so everyone from the most ardent rap fan to those dragged along by their mates can get involved.
Improv Drag Night for Newbies at The Book Club
Date: Sunday 15th January 2017, 7.30-9.30pm
Tickets: £10 adv/ £15 otd https://thebookclub.eventcube.io/events/5640/disaster-spectacular-the-im…
For Ru Paul Fans and budding drag queens, Wild Above Rule presents a night of celebrating diversity, creativity and the spectacular disaster of messy human love. Ten budding Queens will be invited to make their debut after just one day of training from professionals. There'll be glitter, there'll be vodka, there'll be architectural eyelash construction. What more could you want from a Sunday night?