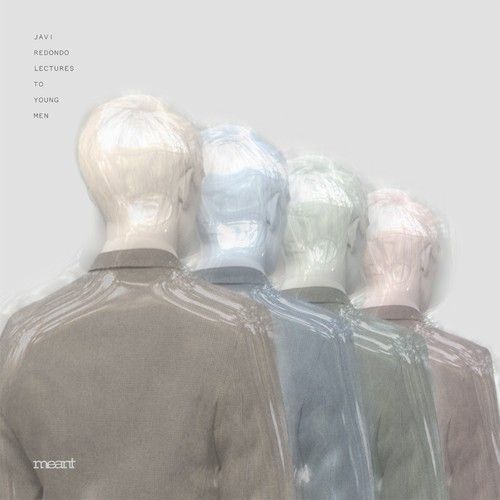 Javi Redondo – Lectures to Young Men EP
Spaniard Javi Redondo makes an appearance on the superb Meant label with a new offering of tracks that come complete with remixes from Bohemian Groove and Get A Room.
Javi has been DJing for more than 15 years but his production career is in its relative infancy, yet he has already impressed with his fresh musical perspective with a few tracks already released by a couple of recognized labels. Meanwhile Remain's Meant label has long established itself as a contemporary outlet for credible electronic sounds releasing music from the likes of Vosper, Rework, Alien Alien and Remain himself.
The opener and title track is a perfect slice of slo-mo electronica with a grungy and psychedelic flavor brought on by dirty guitar friffs and gringing drums that set a dark post apocalyptic tone. Shadowy vocals and noir synth lines bring plenty of menace to this rough analogue anthem. Bohemian Groove turn in a remix that is a little more electric and club ready, its still a moody affair with explosive synths and occult voices lurking in the shadows, but this one is also married to a more direct and driving tech house groove.
'Motorway' is, as the title hints, a classic bit of motoric house with a rolling guitar played bass line, crisp boom bap snares and plenty of dark wave synth and guitar lines that conjure thoughts of DJ greats like Andrew Weatherall and Ewan Pearson. It's slick and gliding at the same time as being delightfully angsty. Get A Room! Appear on remix duties and add in vocal traffic report musings, more disco styled synths but also slow down the groove and allow it to spit and kick a bit more roughly than the streamlined original.
If you buy the release digitally you also get 'No Cool Night', which is a gurgling, dystopian bonus track with blurting synths, malfunctioning machines and menacing moods all pervading from start to finish.
This is an arresting EP of well made, perfectly analogue electronic music that takes it cues from indie as much as techno and excels as a result.
Tracklist
1. A1 Lectures To Young Men (Original)
2. A2 Lectures To Yong Men (Bohemian Groove Remix)
3. B1 Motorway (Original)
4. B2 Motorway (Get A Room! Remix)
5. Digi Exclusive_No Cool Night (Original)