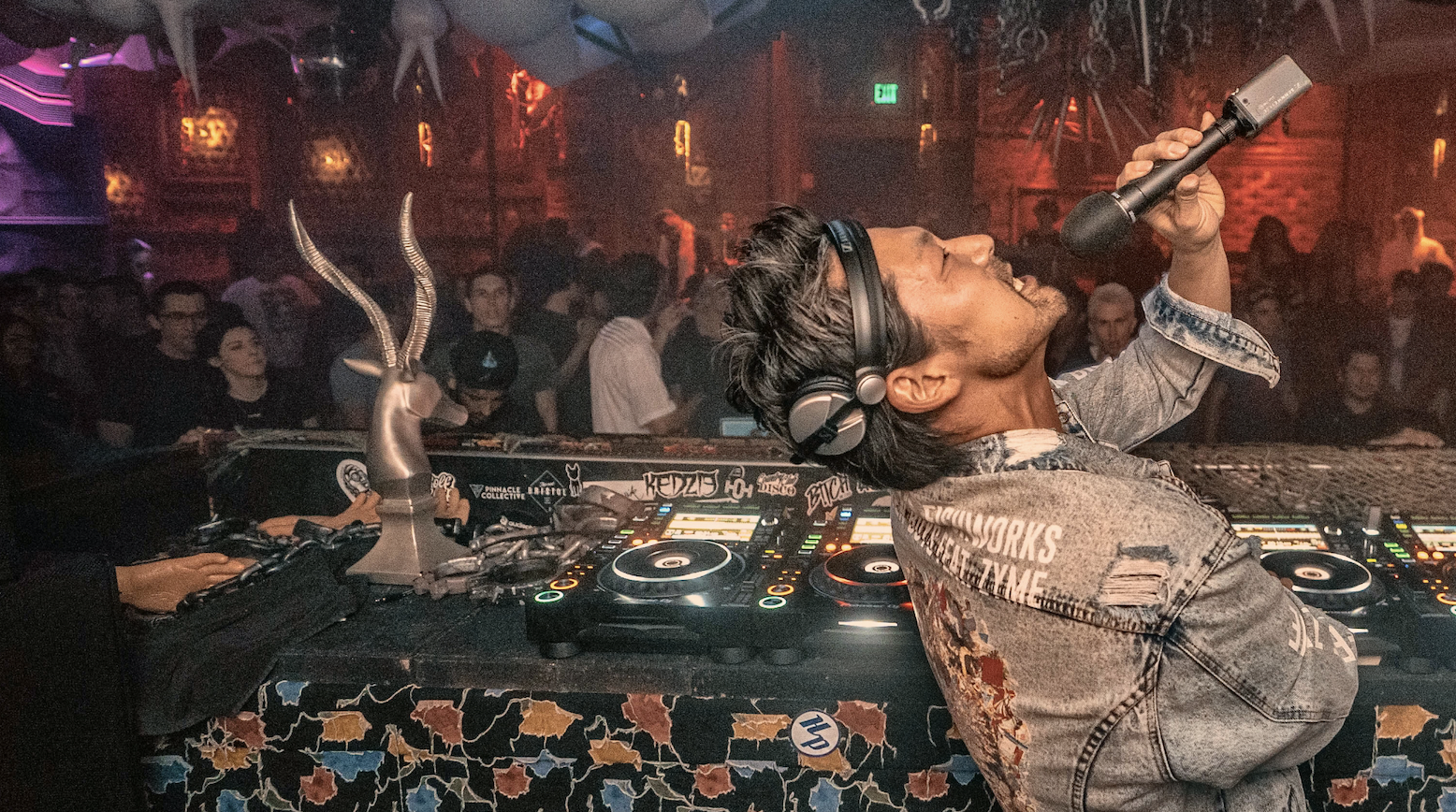 JAXX DA FISHWORKS Drops 2-Track '100 Percent' EP, Out Now via Night Bass
Revered bass house producer, JAXX DA FISHWORKS is ringing in the new year with a highly-anticipated, groundbreaking EP, '100 Percent'. The latest to come from the Japanese talent directly follows his track 'Truth' with Bristol-based Dread MC, released mid-December of last year via U.K. imprint CruCast. Out now on AC Slater's acclaimed Night Bass Records imprint, the 2-track '100 Percent' EP is available to listen to across all streaming platforms.
The titular track '100 Percent' kicks off the EP, and prominently features a consistently propulsive rhythm alongside a driving, four-on-the-floor beat. A flowing, commanding vocal accompanies the propelling production elements, and effortlessly maintains the tune's immensely high energy from start to finish.
'In My House' rounds out the release, and audibly champions the same hard-hitting tone its predecessor possesses. Rife with wobbly bass and a heady, textured vocal, the nearly four-minute musical endeavor relentlessly thrusts the listener through a bouncy journey of sound that's both wholly assertive and extremely fun.
Despite last year's tumultuous conditions, the Japanese electronic dance music stalwart has been consistently knocking the ball out of the park. Over the course of the last few months alone, he's had releases on Tchami's esteemed Confession label and the legendary Sydney-based imprint Sweat It Out, in addition to CruCast and Night Bass Records.
His latest singles have propelled him to +20,000 monthly listeners on Spotify, setting an exciting precedent for what's to come from the artist moving into the rest of 2021 and beyond.
Armed with a sonic arsenal of solid bass house magic, eager fans and avid listeners alike can expect loads of new music from the innovative producer in 2021, including another much-anticipated track slated for release on Tchami's Confession imprint.