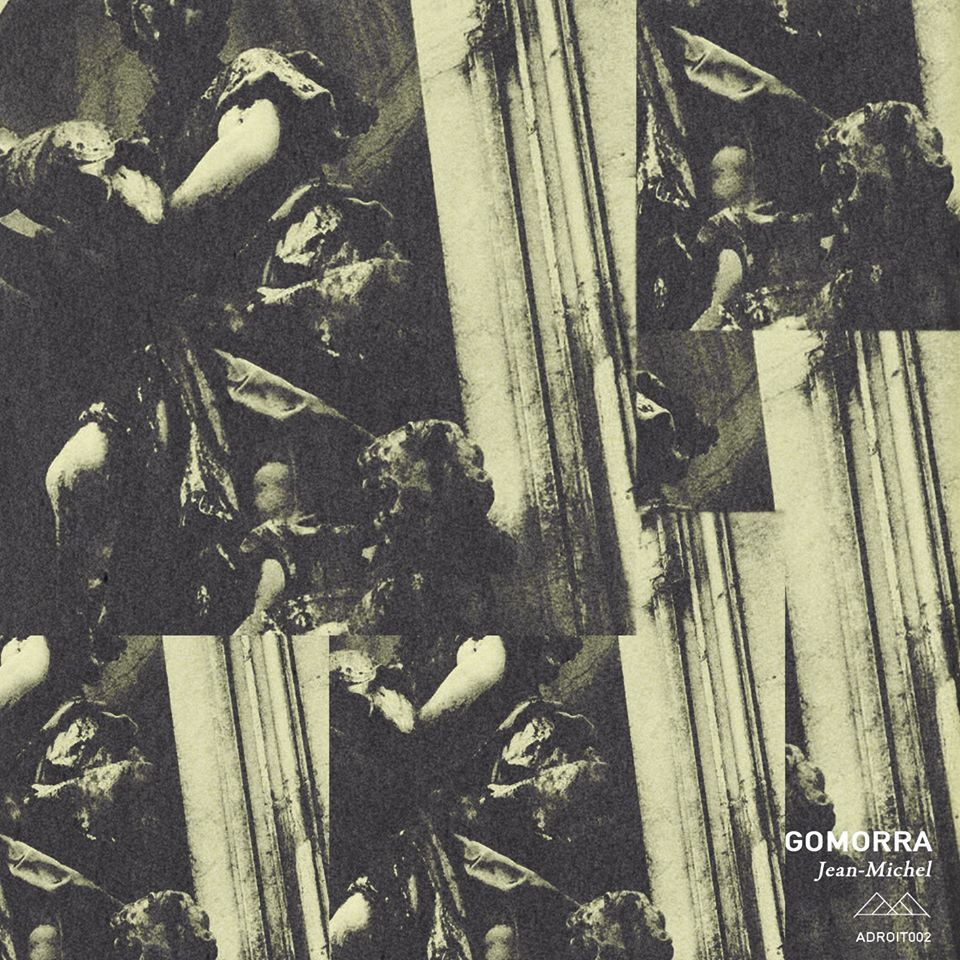 Gomorra - Jean-Michel EP
This July will see the return of Adroit Recordings with a new EP entitled 'Jean-Michel' from Swiss Producer Gomorra.
The second release from Adroit Recordings comes in the shape of a 4-track EP from Basel based producer Gomorra, marking his debut release with the year old imprint. After experimenting with turntables from a young age, Gomorra was pulled into the Berlin techno scene and later returned home to produce music laden with dark intricate rhythms and repetitive patterns – driving forward a unique sound in his native Basel.
The first cut is title track 'Jean-Michel' which opens with eerie echoing voices tweaked with robotic glitches, driven by a robust rumbling bass and disembodied beeps heightening the murky rhythm. Slow-builder 'R004' then follows with a more stripped-back cut laying its focus on tribal percussion, hypnotic bell chimes and a gritty lustre.
Next, building the tempo slightly is 'Black' – an energy-fuelled melodic cut complete with a heavy pulsating bass, patterned synth tones and subtle metallic touches. Completing the package is 'Boy' – a synth driven composition flecked with soulful strokes and chattering snare hits to smoothly round off the compelling EP.
Gomorra's 'Jean-Michel' EP is out on Adroit Recordings 20th July (Vinyl) and 27th July (Digital) 2016.
Tracklist
1. Jean-Michel
2. R004
3. Black
4. Boy