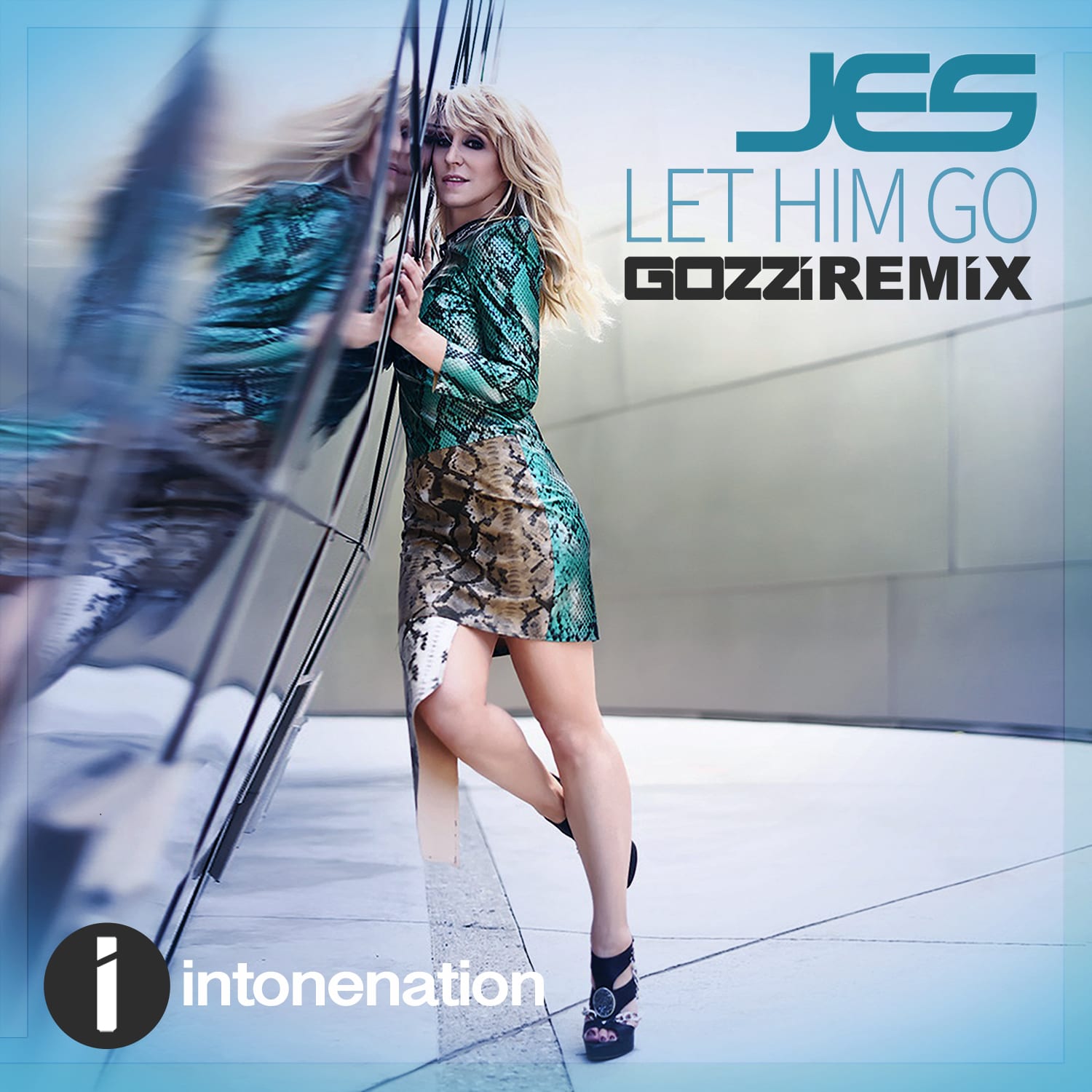 JES Release New Lyric Video & Remix For "Let Him Go"
New Gozzi remix and lyric video of JES' single "Let Him Go" Out Now On Intonenation Records!
Stream/Download: https://JES.lnk.to/LetHimGoRmx
Hot on the heels of the original version's Sirius XM Chill success, the uber slick dance floor pleasing GOZZI remix of JES' uniquely re-imagined  Passenger cover "Let Him Go" is out now through Intonenation Records.
Opening up with an insanely good feeling, "Let Him Go" instantly sets itself apart from the other dance floor fillers by combining a depth of emotion, with a depth of groove which can only be measured in fathoms. Dropping quickly to a simple breakdown, JES' vocal cuts deep, instantly setting the tone for what must surely be an entirely new genre, good-time-goosebumps. Gozzi, the current king of the dance airwaves shows just why he's been voted Remixer of the year 2019 by the renowned REMIX TOP30 Radio Show, and delivers his trademark groove and energy. Surrounded by the perfect frame, JES' emotive vocal performance soars and swoops, heading towards an infectious drop that will have even the most tired feet working overtime. This is truly a track of no compromises, where every moment excites and excels more than the last.
"Let Him Go" looks set to be the feel-good emotional roller coaster of the summer season, bringing feeling and groove together in a way so rare that you might not have experienced it yet. If you're not one for compromise, then get down with JES & GOZZI and "Let Him Go."
Connect with JES:

http://www.facebook.com/JESofficial
Tweets by Official_JES
http://instagram.com/officialjes

https://www.youtube.com/c/officialjes
CONNECT WITH INTONENATION RECORDS
Website: http://intonenationrecords.com
Facebook: http://facebook.com/IntonenationRecords
Twitter: http://twitter.com/intonenationrec
Instagram: http://instagram.com/intonenationrecords
Soundcloud: http://soundcloud.com/intonenationrecords
Youtube: http://www.youtube.com/c/InToneNationRecordsOfficial