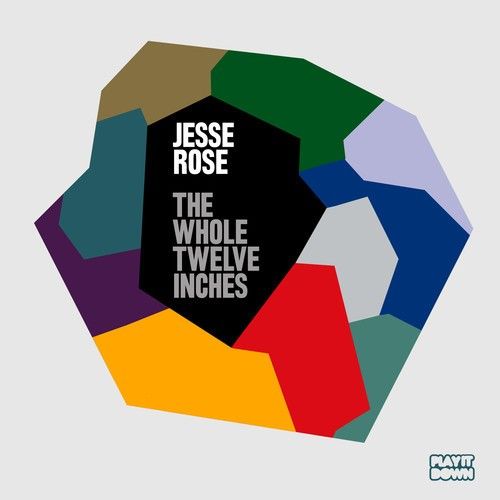 Jesse Rose – The Whole Twelve Inches
A little over a year and a half ago, Jesse came up with a plan: release an album worth of tracks in digestible pieces over the course of an entire year.
Thus came the 12×12 series: twelve releases released on the 12th of each month. This enabled DJs and fans to be able to take in a body of music piece by piece, and enabled Jesse to accent each track with a remix, an instrumental, or even an entirely separate track. Now in 2014, Jesse Rose is taking the best of his grand concept of a broken down, bite-size release, rearranging, editing, reworking, and remastering it into a full-length album that pays homage to what an album truly should be: a well-told, thought-out story.
Jesse Rose is a pillar of the electronic community far beyond his role as as a producer and DJ, but also as the A&R and boss for his label Play It Down, the curator for his global event series Made For The Night which is anchored by flagship residencies at Berlin's Watergate and London's Fabric, and as a developer of underground talent.
Whether its his releases on Derrick Carter's Classic imprint, his education in production from Dave 'Switch' Taylor (who's produced for M.I.A., Major Lazer, and Beyonce) and DJing at Fabric, a six-year residency Berlin's Panorama Bar, his radio show with internationally acclaimed guests ranging from Ricardo Villalobos to Mark Farina, or his ability to plant himself in dance meccas ahead of everyone else, Jesse has proven time and time again to be one of modern dance music's most prolific and pioneering figureheads.
The Whole Twelve Inches showcases both Jesse's signature sound and the depth of his knowledge across and beyond the house music spectrum. From honouring his musical heritage on "Love The Feeling High" to the techno leaning "Underbelly", Jesse's love of all things underground rings clear from start to finish. The album is a year's worth of growth and progress, a curated expression of Jesse's tastes, thoughts, and emotions.
With 12×12 singles having garnered massive club and festival support from the likes of many of the world's top DJs like DJ Sneak, Loco Dice, Joris Voorn, Laurent Garnier, Luciano, Scuba, Skream, Heidi and Huxley, The Whole Twelve Inches is ready for action across the globe as a full entity.