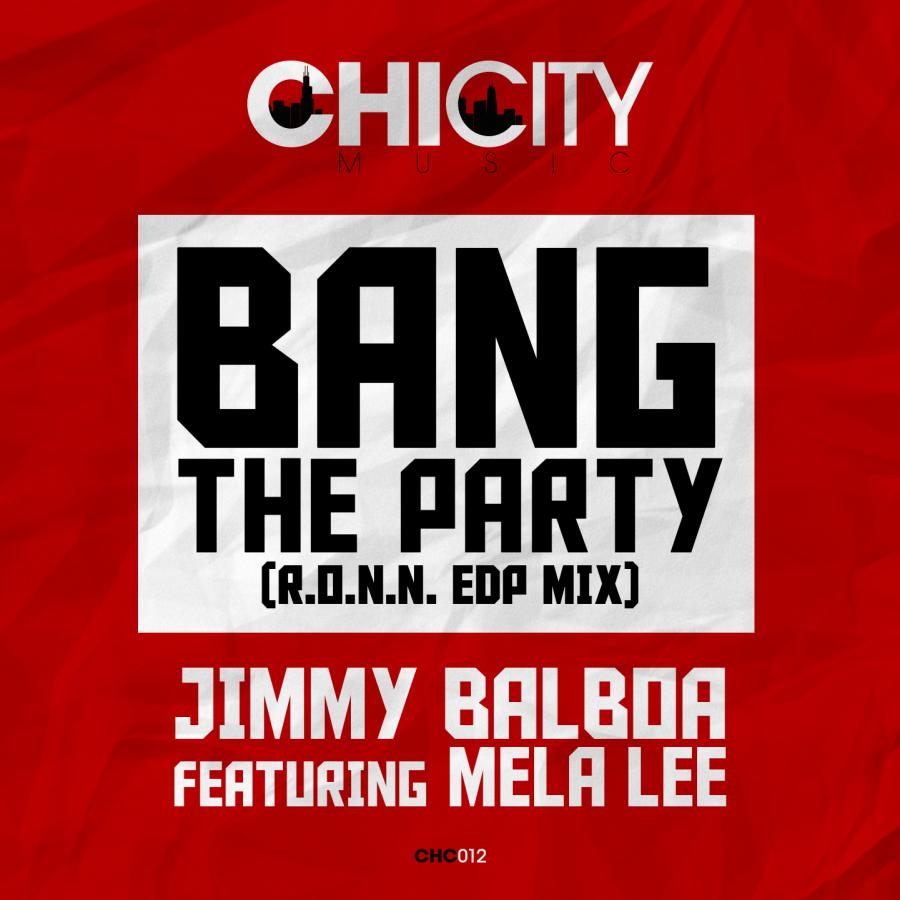 JIMMY BALBOA featuring MELA LEE – Bang The Party (R.O.N.N. EDP MIX)
American recording artist Jimmy Balboa's (James Crist) musical style is a hybrid mixture of Pop, Hip Hop, Rock and R&B with the dashing combination of superb and dynamic vocals captures the ears with every beat! Jimmy Balboa proved his true ability as a crossover artist when he released his 7-track album "Grown Man Street" in 2011.

His latest song "Shining" (Party at the Bar) is steaming over Chicago market with a live-in studio debut on 103.5 KISS FM,in addition to a live performance at the official KISS FM Fantabuloso after party.

Joining Jimmy Balboa is American singer, voice actress and lead vocalist for Magnolia Memoir , Mela Lee. Get ready for another explosive musical experience with Jimmy Balboa featuring Mela Lee's "Bang the Party"with a special mix from Ron Carroll! Experience the best blend of vocal house with Jimmy Balboa featuring Mela Lee's "Bang The Party" (R.O.N.N. EDP Remix) on Chi City, a DJ Center Music Group label! Get yourself a copy! Don't miss it!
Coming Out Soon on Beatport: http://s.beatport.com/LGH00f