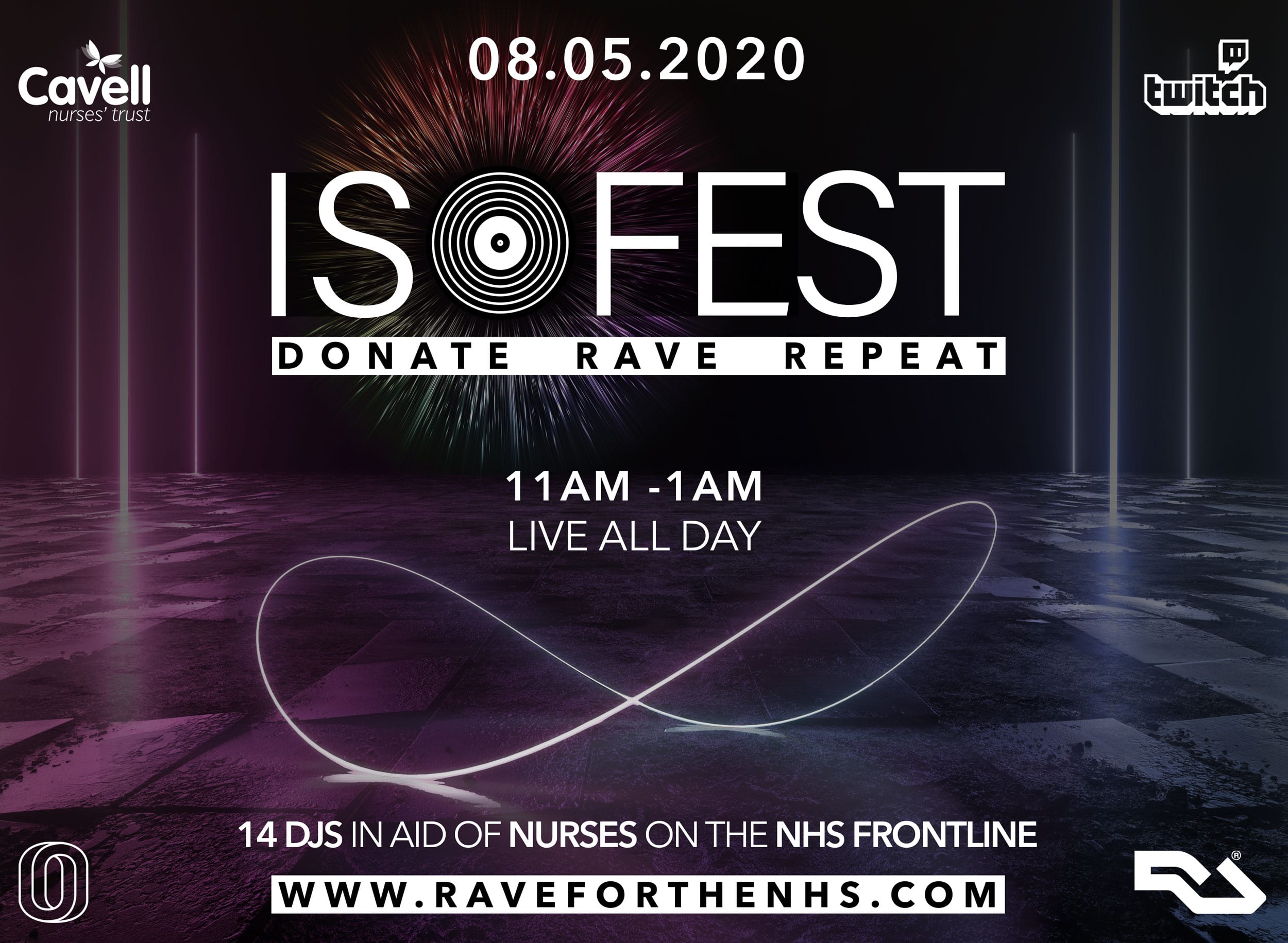 JOBE and Dexter Ford lead the way as 14 artists launch ISOFEST to raise funds for the NHS
A group of friends led by acclaimed London- based producers, DJs JOBE and Dexter Ford are asking dance music fans to 'Donate. Rave. Repeat' to support the NHS.
ISOFEST will be taking place on Friday 8th May from 11am to 1am and will see 14 DJs playing back to back, raising money for NHS staff.
You can join the live steamed event online and hosted on Twitch by visiting www.RaveForTheNHS.com.
The event was the brainchild of a group of friends who missed playing, listening and dancing to music together, in the wake of the Covid- 19 crisis, and also wanted to do our bit to support our NHS superheroes.
ISOFEST combines those two things – an all-day Bank Holiday dance event, hosted on Twitch (open and free to all) and a donation page, where they hope every person that tunes in will donate the price of a regular club night (£10+) to the NHS (Cavell Nurses Trust), or whatever they can afford. All of the DJs play for free and don't take a penny.
JOBE commented: "I'm really excited for tomorrow. We hope as many people from across the UK tune in to help support our wonderful NHS staff."
Money raised will go directly to the Cavell Nurses' Trust. The charity supports UK nurses, midwives and healthcare assistants, both working and retired, when they're suffering personal or financial hardship often due to illness, disability, older age and domestic abuse.
The support the charity offers ranges from simple, essential support like providing funds to repair a broken cooker or boiler, to vital life-changing aid like helping a family flee their home due to domestic abuse.
For more information on ISOFEST, visit www.RaveForTheNHS.com. To donate, visit https://www.gofundme.com/f/isofest-for-nurses-on-the-nhs-frontline