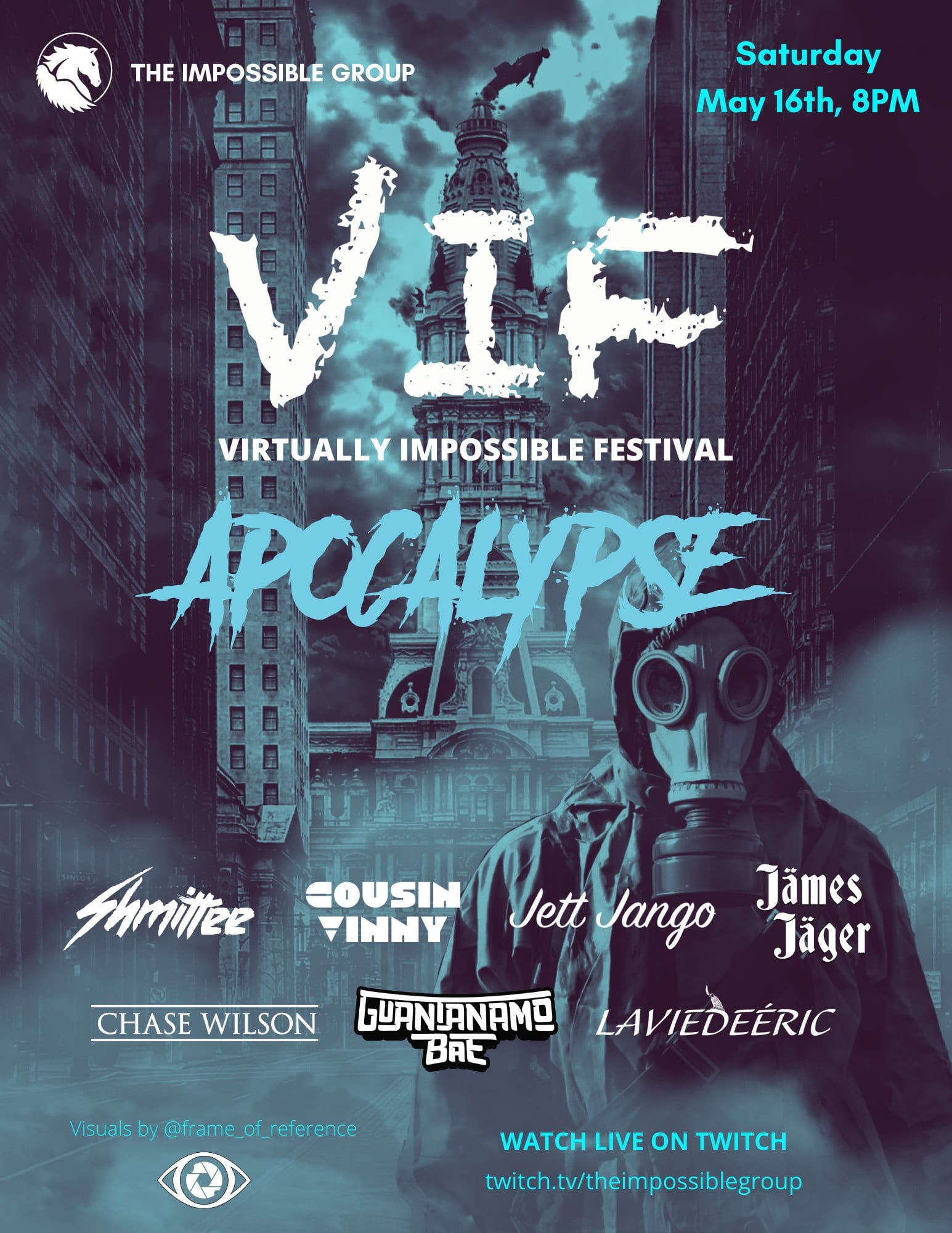 Virtually Impossible Festival: Apocalypse – Twitch Livestream Festival
Join some of the top names in underground dance music this†Saturday, the Virtually Impossible Festival: Apocalypse defies orders to stay-at-home once again to bring you music that moves your soul. We're out here playing music so you can stay home and enjoy a festival level experience right on your tv.
†Philly legend Shmittee is joined by NYC DJ's James Jager and Guantanamo Bae, flanked by Lavideeric, Jett Jango, Cousin Vinny, and Chase Wilson for the perfect mix of house, dubstep, deep, and progressive.
†Streaming on twitch weíll be bringing you a multi camera, in your face, couch shaking, groove making experience surely to have you talking about it for weeks to come. Dedicated to bringing this festival from digital to live in 2021, we'll be bringing you back to back festivals
†The VIF: Apocalypse livestream is airing this Saturday, May 16th, 8PM ET to 1AM ET.† The twitch app is available on smart tvs, and all gaming consoles, and computer.
Tune in on Twitch:
https://www.twitch.tv/theimpossiblegroup
More Info:
https://www.twitch.tv/theimpossiblegroup
https://www.virtuallyimpossiblefestival.com/
https://www.facebook.com/groups/VirtuallyImpossibleFestival/