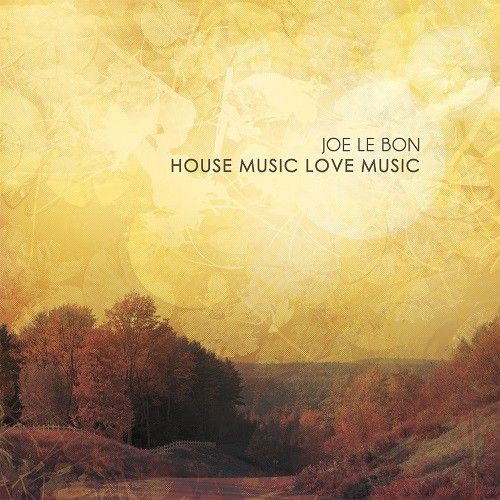 Joe Le Bon – House Music Love Music LP
Over the last sixteen years Moods & Grooves has amassed a staggeringly impressive label family that includes names like Theo Parrish, Mr G, Kyle Hall, Rick Wade, Andres & Kenny Dixon Jr. aka Moodymann. This May the legendary Detroit label returns with a seminal thirteen-track album from veteran DJ & producer Joe Le Bon entitled 'House Music Love Music'.
With this new LP Jarno Eerola aka Joe Le Bon demonstrates his inimitable production prowess, garnered from a musical career spanning more than twenty years and encompassing releases on labels such as International Deejay Gigolo Records, Pro-Tez, Plastik.FM and Blumenbeat. Alongside his own output the Berlin-based artist has written tracks and remixes for numerous producers, most notably composing DJ Hells chart-smashing remix of Tim Deluxe 'Transformations' which saw six continuous weeks at number one on Beatport.
Jarno's polished production ability and aptitude for exploring diverse sounds and rhythms whilst maintaining a resolute warmth and depth to every cut is the most prevalent footnote across the course of the album. For 'Ghosts On Cassette' the Berlin-based producer works whirring space-like atmospherics over hypnotic beats and shuffling snares to dish up a smooth and captivating opener. 'For Yasuni' and 'The Road Is Under Repair' get worked over subtle synth patterns and crisp percussion to offer up some of the more emotive provisions on the album. This in contrast to the deep driving beats of 'House Music Love Music' and the more club-ready tracks like '82 Degrees' or 'Like Cotton Deep Orchestra' truly exemplifies the wide-ranging nature of the album.
All in all Joe Le Bon has structured a sublime body of work that can be enjoyed in the comfort of your own home or the middle of a dance floor, each and every track oozes depth and sits as a true testament to his abilities in the studio.
Joe Le Bon releases 'House Music Love Music' on Moods & Groove on TBC May 2015.