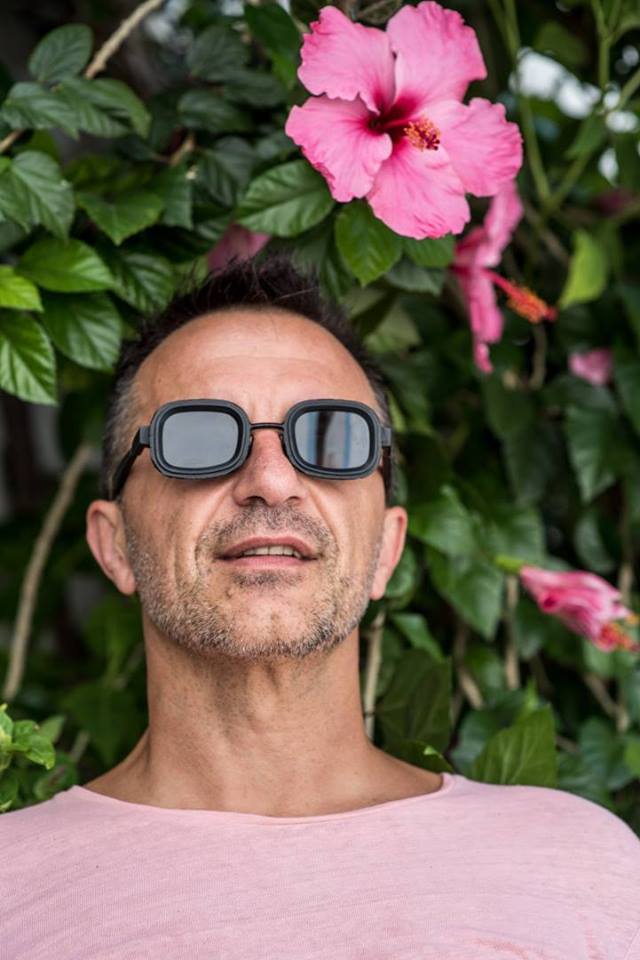 John Acquaviva Announces Appearances at Amsterdam Dance Event
After an incredible summer which saw globe-trotter John Acquaviva performing gigs at Marco Carola's Music On (Ibiza), Secret Solstice Festival (Iceland), Watergate (Germany), The BPM Festival (Portugal) and many more, the artist/businessman/multi-tasking extraordinaire comes up for a breath of fresh air before diving into another month of dynamic bookings!
On October 4, Acquaviva made his return to the white isle at the glamorous outdoor venue km5 in Ibiza. Next up, Acquaviva will find himself descending upon Greece, first landing in Santorini at Theros Wave Bar and then in Athens at the Terraza Closing Party in conjunction with Playground on October 7.
Acquaviva will trade in his party hat for his educator hat on October 17 when he makes his way to San Francisco for the SF Music Tech Summit, where he'll be a featured speaker. On October 20, Acquaviva joins industry elites during ADE in Amsterdam with a performance for Techno Taco, followed by a quick stop in Cairo, Egypt on Saturday October 21 for the one and only El Row.
Wrapping up the month, Acquaviva will make his way to South America, landing in Colombia on October 27 at TEMPO Cartagena, Salon Amador(Medellin) on October 28, and finally, Complot Nights in Chile on October 31. Join John Acquaviva on the dance floor in a city near you!

Tune in every Saturday to John Acquaviva & Friends
on Ibiza Global Radio, 4:00PM-5:00PM CET
&
John Acquaviva & Friends on Deep Space Radio [Detroit] every
Wednesday 6:00PM-7:00PM EDT
OCTOBER 2017 APPEARANCES
Wednesday, October 4 – km5, Ibiza
Thursday, October 5 – Theros Wave Bar, Santorini, Greece
Saturday, October 7 – Terraza, Athens, Greece
Tuesday, October 17 – SF Music Tech Summit, San Francisco, USA
Friday, October 20 – Techno Taco [ADE] Amsterdam, NL
Saturday, October 21 – El Row, Cairo, Egypt
Friday, October 27 – TEMPO, Cartagena, Colombia
Saturday, October 28 – Salon Amador, Medellin, Colombia
Tuesday, October 31 – Complot Nights, Vina Del Mar, Chile