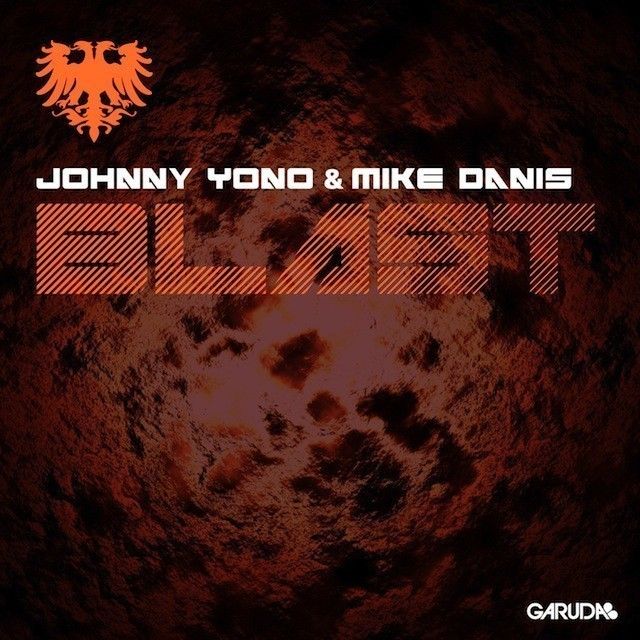 Johnny Yono & Mike Danis – Blast
We're about to blast into 2014 and Garuda Music has dropped a track that will help you ring in the new year with a bang. For the second time in their career, Johnny Yono and Mike Danis have joined forces with "Blast," a progressive house stomper that follows a sparkling melody into an aggressively-charged bassline that rips and roars with with every drop.
Following early 2013's uplifting collaboration "Ambrosia," the LA-based Yono and Hungarian Danis took a harder approach production-wise with "Blast," going all out with throbbing bass and dirty wobbles while maintaining melodic synths fused with trippy grooves and frenzied buildups. With a debut of #11 on DMC's Buzz Chart – Night and radio support from Gareth Emery, "Blast" has all the bells and whistles necessary to make your holiday merry and keep you warm on the dancefloor. Get it today at Beatport!
ABOUT JOHNNY YONO:
LA-based Johnny Yono's last track 'Exodus' received radio support from Armin van Buuren on A State of Trance, Markus Schulz on Global DJ Broadcast, Dash Berlin, Judge Jules and more and charted at #12 on Beatport's Trance chart. After returning home from his first international gig in Shanghai, China, Yono acquired a coveted monthly rotation with Insomniac Events at LA's #1 dance club, Exchange LA.
Facebook: www.facebook.com/johnnyyonomusic
Twitter: www.twitter.com/johnnyyono
Soundcloud: www.soundcloud.com/johnnyyono
ABOUT MIKE DANIS:
Mike Danis' last three tracks "We Are True," "Majestic" and "Remember" have all charted in the top 30 of Beatport's Trance chart and received enormous support from Armin van Buuren, (ASOT) & Above & Beyond (ABGT) and Dash Berlin. The 24-year old producer signed his first track at 18 and makes his home in the town of Budapest, Hungary.
Facebook: www.facebook.com/mike.danis.music
Twitter: www.twitter.com/mikedanis
Soundcloud: www.soundcloud.com/mikedanis
CONNECT WITH GARUDA MUSIC
Website: www.garuda.nu
Twitter: @GarudaHQ
Facebook: www.facebook.com/garudamusic