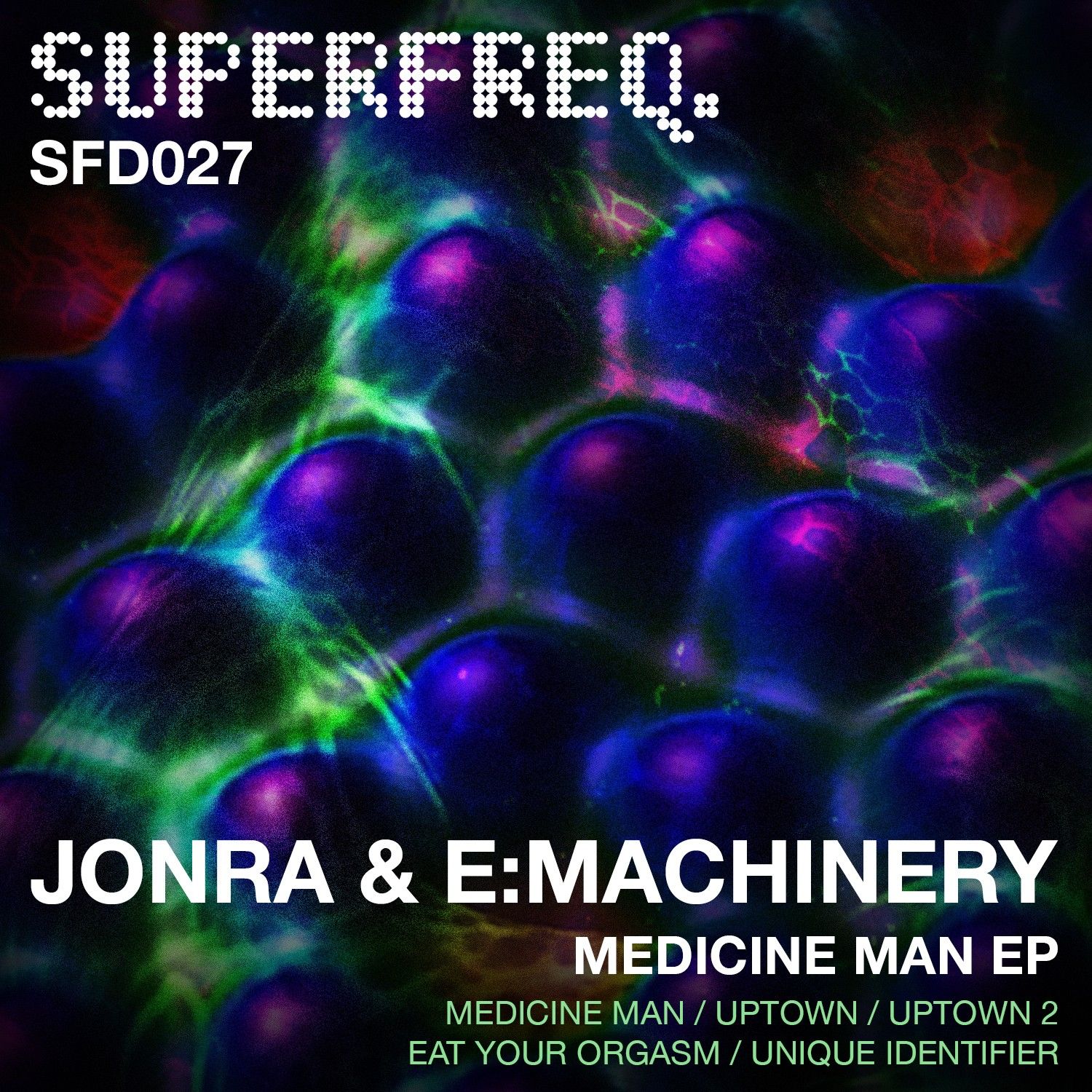 Jonra & E:Machinery – Medicine Man EP
Continuing to offer up musical talents from its LA base, Superfreq looks to the exciting pairing of Jonra & e:machinery for a new five track EP inspired by dark emotions and social anxieties.
Jonra & e:machinery are a performance and recording duo comprised of Los Angeles based Designforms label boss Jonra Babiracki and fellow producer Eric Cowden aka e:machinery. Together the pair mix up hardware and soft synths, often create sounds live, on the fly, and release on Blaq Records, Rawness Underground and debuted on Superfreq in 2014 with their standout remix of a David Scuba cut.
Opening up with 'Medicine Man', a deep and dark outer space atmosphere is conjured up immediately. Drilling bass, spoken word vocals & trippy synths make for spooky listening the perfectly fits the Superfreq M.O.. The prickly 'Uptown' is then a more intense and frazzled sounding tech cut with big bass, space ship sounds and radiant synth lines emanating from its groove driven core.
A second version of the same cut is even more loopy and manic, burrowing its way into your brain and body, leaving you little choice but to dance along to its cosmic waves. Next up, 'Eat Your Orgasm' layers spangled synth lines on top of metallic percussive patterns whilst reverting bass resonates below. A crips and modern jack track it fires your every synapse before closer 'Unique Identifier' treads a tripped out electro vibe with slithering bass and pinging hits.
Paranoid and uneasy, groove driven and cerebral, this is another truly evocative Ep from Superfreq and the ever more essential Jonra & e:machinery.