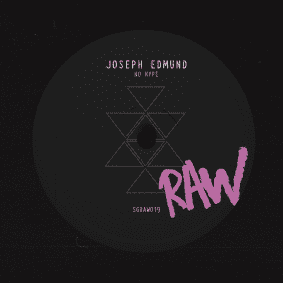 Joseph Edmund – No Hype
Rising UK talent Joseph Edmund makes his debut on Solid Grooves Raw as he reveals his latest single 'No Hype'.
Enjoying a steep rise since making his production debut just over two years ago and championed by both Solardo and Mark Jenkyns from the early age of just 19, Manchester DJ and producer Joseph Edmund's emergence onto the UK scene in recent months comes as no surprise with a string of releases via the likes of Hottrax, Rawthentic, VIVa MUSiC and Sola already under his belt. With Solid Grooves' return to Ibiza's Vista Club for their annual residency on the horizon, here we see another new name grace sister imprint 'Raw' as they welcome Edmund to deliver his infectious single 'No Hype' to close out June.
Combining a medley of snaking synth lines, punchy kicks, hip-hop vocal samples and a groove-heavy, rolling bassline, 'No Hype' reveals a production marked for both White Isle terraces and dark, basement spaces alike, marking an impressive label debut from Edmund in the process.
Joseph Edmund 'No Hype' EP drops on Solid Grooves Raw on 24th June 2019.
Tracklist
1. No Hype