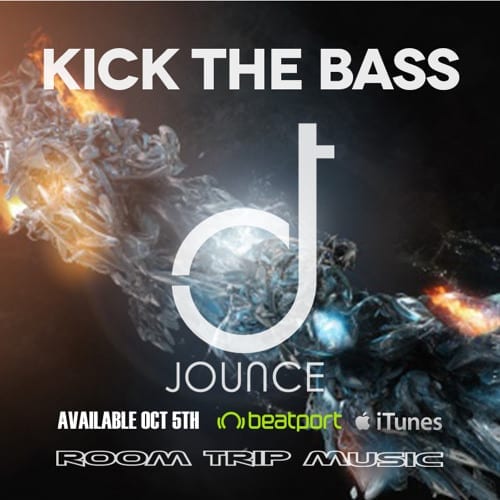 Jounce receives some punches
Ever wonder what some DJ's really do these days? Ever wonder how some can be so effortlessly over-the-top on stage? So did we. Naturally, we caught up with none other than Los Angeles based Producer and DJ Jounce to get his thoughts. "I could try to explain, but perhaps a video is more telling. By the way, I really did get slapped. All the action is shamefully real. Don't worry if you cry. I did."

Watch and weep, folks:
"I want to make sure I'm playing to my peak potential, especially when I'm doing shows to promote my new EP that drops on Hammarica October 5th." Love it or hate it, Jounce is gonna jump up and down on stage like a mad man for his fans. "I put my heart and soul into everything I do with my music. I'll never apologize for my enthusiasm. Haters gonna hate."
Jounce has taken his high energy blend of electro, big room, and progressive house around the world with him from Miami to Ibiza (Pacha & Amnesia) to Hollywood (Avalon) and throughout Asia. Having played instruments his entire life and studied at Musicians Institute in Hollywood, Jounce has combined his love of music and creativity into a must hear sound that is intricate but simply enjoyable.
His upcoming EP, "Kick the Bass", includes 3 tracks that will be available on Beatport and all major digital outlets. We have the exclusive preview here https://soundcloud.com/djjounce/kick-the-bass-ep-preview. "It's baby making music, unless you prefer slow, sappy songs."
Later this year, Jounce will also release his collaboration with singer Christina Novelli entitled "Nobody Knows". The long anticipated track will be released with a complete remix package. Follow Jounce online for all upcoming releases, show dates, news and more.