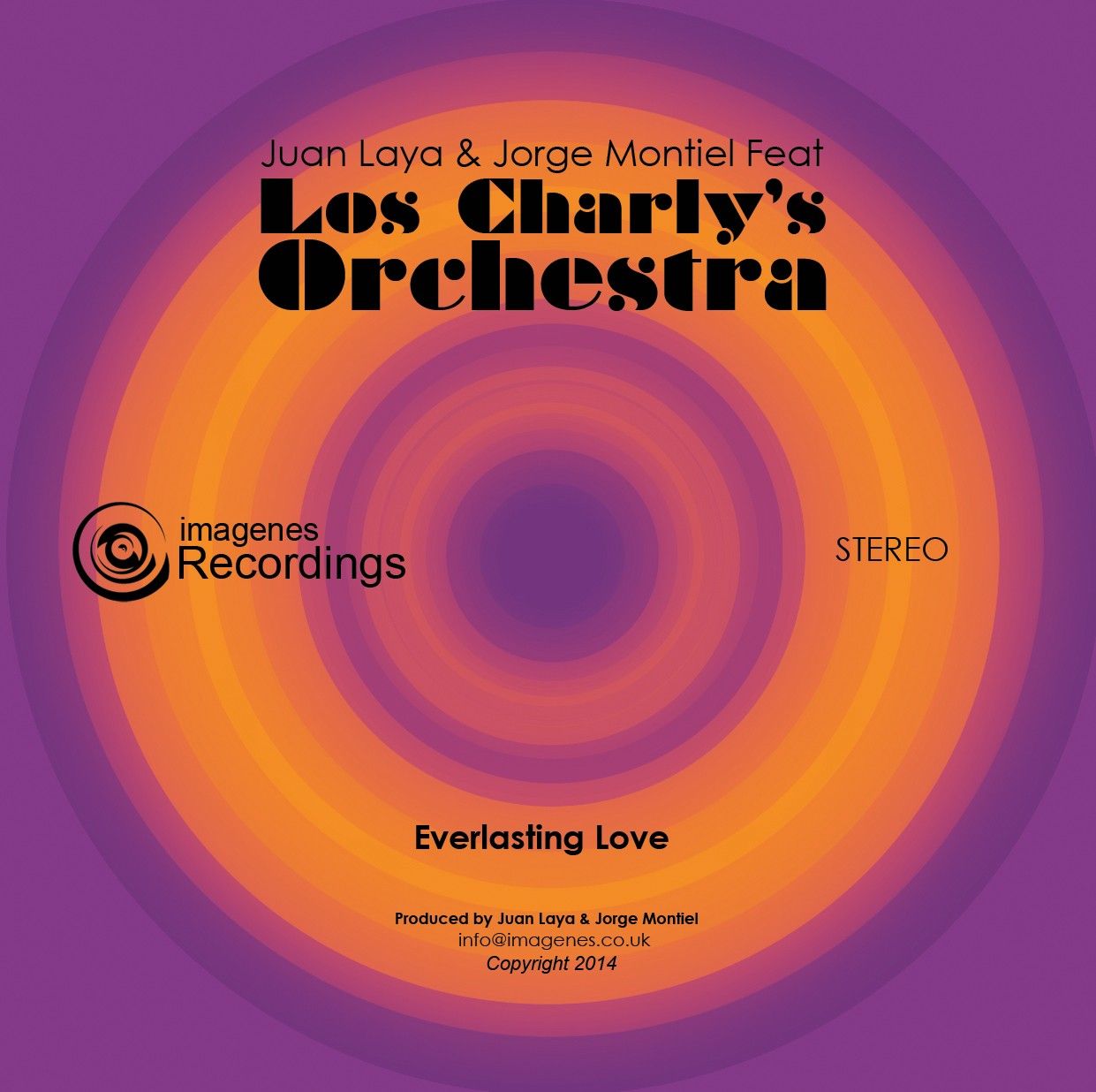 Juan Laya & Jorge Montiel – Everlasting Love
Currently No 1 on leading music store TraxSource with their 'Feeling High' classic, http://www.traxsource.com/genre/3/soul-funk-disco, which also features on Dimitri from Paris' new Defected compilation "In The House Of Disco", Los Charly's Orchestra's return with another killer neo Latin disco-inspired dance floor winner 'Everlasting Love'.
From its opening beats, funky trombone and beautifully Eikel Venegas Hernande blown trumpet-led percussive groove with a sultry spoken 'S'all I need', S'all I want from you' refrain, the Disco House Dub of 'Everlasting Love' is pure dance floor magic. The Vocal version erupts with hand clappin' bass courtesy of Matheus Nova and some classic disco sounds as Amalia Economo's vocal caresses the groove. Included also is the bass slapping Instrumental and radio-friendly Vocal Edit. 'Everlasting Love' is where the sound of LCO collides, fusing their initial Disco/Funk period and infectious Latin/Live Funk sound to illustrate a new perspective and bright future for this London-based outfit.
Hailing from Venezuela the production duo of Juan Laya & Jorge Montiel aka Los Charly's Orchestra take influences from Salsoul, Fania, Donna Summer, Cerrone, Herbie Hancock and Jamiroquai and blend them with their very unique style of production on their latest anthem of neo Latin Disco.
Led by Juan & Jorge, Los Charly's Orchestra are a London based 10 strong collective of hand-picked musicians, whose inspiration is the spirit and the sounds of New York City in the late 60's & 70's. They have collaborated with some of the most prolific contemporary producers such as Joey Negro, Pete Herbert and Jose Luis Pardo (from Los Amigos Invisibles) to produce a series of releases to the delight of the global Latin-Funk/Soul/Disco scene.
With two albums behind them 'Chicano Disco Funk' and 'Rediscovering The Big Apple' as well as this years 'LCO: Remixed' set, LCO continue to draw crowds to their established Saturday night Live residency at Soho's Floridita club (formerly the legendary Marquee Club). LCO also play Cornwall's Tropical Pressure Festival on July 18th http://www.mpecopark.co.uk/tropical-pressure-festival/ this summer and their summer monthly Wednesday night pop up Ease Your Mind at Topolski's is a great Free Live music addition to the South Bank in the capital.
LCO have also carved out a niche for themselves on the International Live scene with appearances at Unico, Shanghai and The Blue Marlin, Ibiza, whilst their UK reputation has been cemented with shows at the Royal Festival Hall's Clore Ballroom, Lovebox Festival, Jazz Cafe, London, and on Radio 6's Craig Charles and Jazz FM shows.