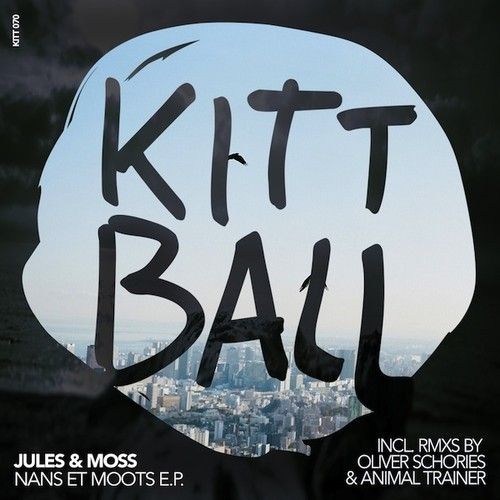 Jules & Moss – Nans et Moots EP
Having established themselves as two of France's most exciting prospects, Jules & Moss continue to turn heads and demand attention with refreshing releases that display their admirable eclecticism. With a flourishing discography spanning the likes of Dirtybird, Souvenir Music, Upon You and Inmotion Music, the duo's warm and charming productions speak for themselves, with their next release on Kittball acting as a further excitable milestone to their prosperous careers.

A dusky synth accompanies an eerie church organ for title track 'Nans et Moots', making for a track both extraordinary and noir, exemplary of the pair's stunning originality. In contrast 'Golden Cheebre' sits on a penetrating sub-bass, whilst an acid tinged hook, scattered piano chords and soulful vocal coos make it perfect party material. 'Auto Like' is then the softest number, where tranquil keyboard chords and an understated beat combine with various elements to assume a gorgeous summertime cut.

The remixes of 'Nans et Moots' begin with Oliver Schories, who utilises a swollen low-end with melodic keys and gloomy atmospherics to instigate a vibe both dark and moody. Lastly Animal Trainer's energetic renovation focuses more on the beat, using intelligently integrated percussion and a thudding bassline to forge a remarkably rhythmic track boasting a heady groove.