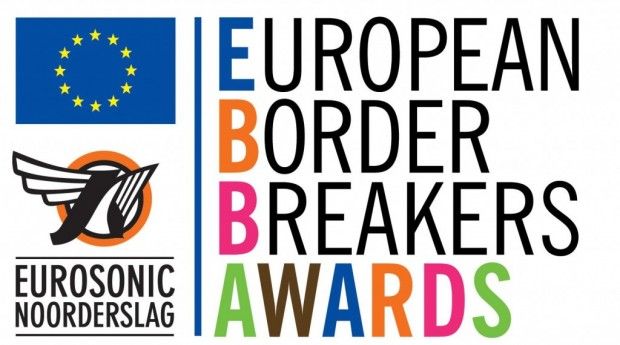 Jungle Win Best Festival Act 2015
Starting in 2015 a new award will be added to the European Border Breakers Awards, the EBBA Best Festival Act. The new category has been added to the existing European Border Breakers Awards which are for ten European acts that have had cross border success. The first EBBA for Best festival Act will be handed to the British band Jungle during the EBBA show in the Stadsschouwburg, Groningen on Wednesday January 14, 2015.
The EBBA for the 'Best Festival Act' is a new award for the band or artist that a majority of the festivals within the European Talent Exchange Programma (ETEP) have judged to be the best. Within ETEP, an initiative of Eurosonic Noorderslag, 90 festivals, among them Glastonbury, Exit, Sziget and Lowlands, work together with European radio stations and other media to stimulate the circulation of festival shows by European acts.
EBBA winners to perform next to Jools Holland in EBBA show
During the award show of the European Border Breakers Awards (EBBA) on Wednesday January 14, 2015 the 2015 EBBA winners Indila (FR), Melanie de Biasio (BE), MØ (SE), The Common Linnets (NL) will perform. The show will be presented by BBC-legende Jools Holland and complemented by the appearance of 2015 EBBA winner Klangkarrussel and a guest performance of The Ting Tings (UK), EBBA-winner 2009. EBBA show is presented by BBC legend Jools Holland and will be broadcast in the whole of Europe.
The full list of the 10 winners of the 2015 European Border Breakers Awards (EBBA) are:
Klangkarussell (Austria)
Melanie De Biasio (Belgium)
MØ (Denmark)
Indila (France)
Milky Chance (Germany)
Hozier (Ireland)
The Common Linnets (Netherlands)
Todd Terje (Norway)
Tove Lo (Sweden)
John Newman (United Kingdom)
Vote for your favourite EBBA Act
Tomorrow, Friday December 19, will be the last day that the European audience can vote for their favourite EBBA winner. Fifteen voters have the chance to win a trip to Groningen and a ticket for the EBBA show. Votes can be cast at www.europeanborderbreakersawards.eu