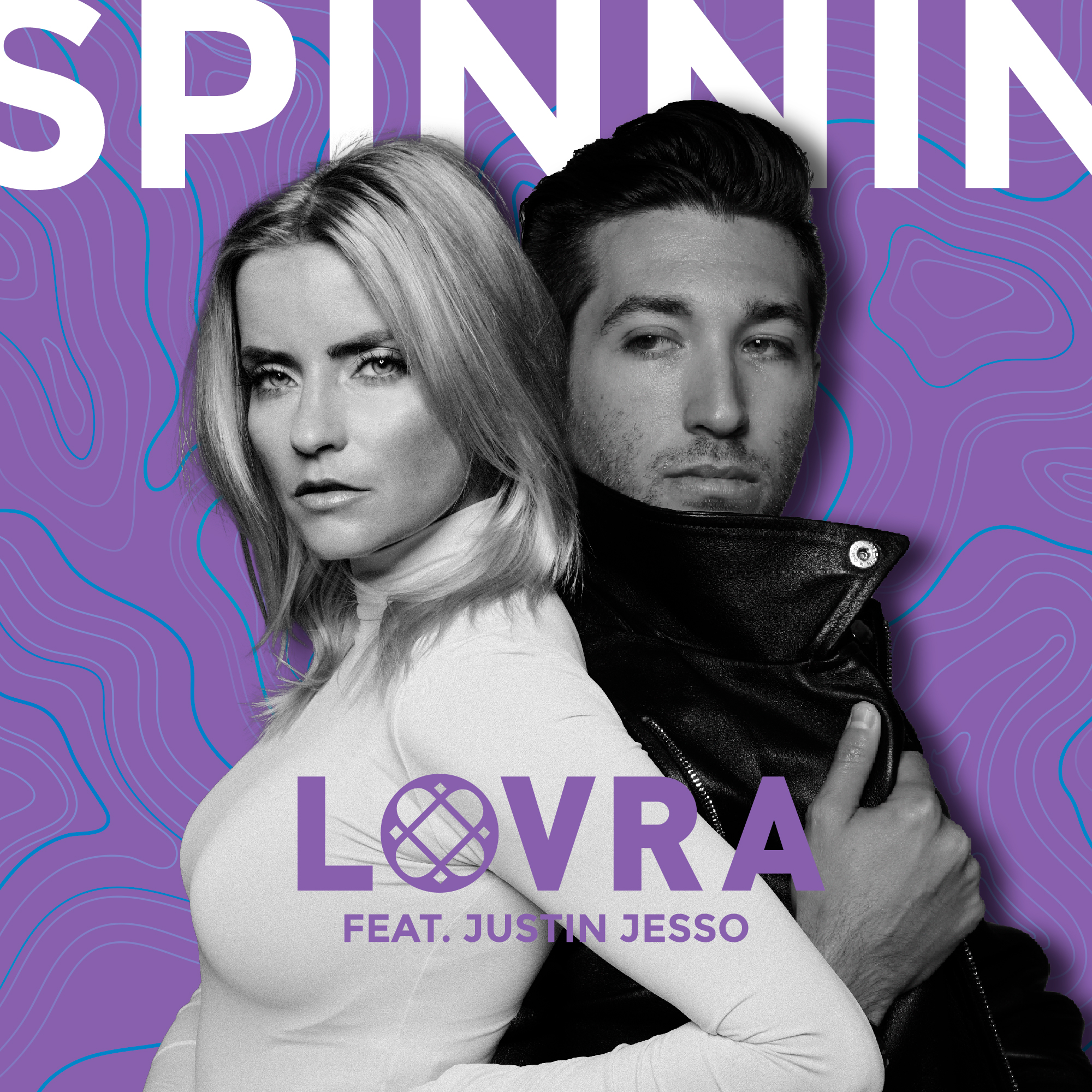 Just a little bit in love with LOVRA
Pre-2020, Berlin-based producer and DJ LOVRA must have thought the world was about to fall at her feet. Handpicked by none other than David Guetta as a resident for his 2018 and 2019 BIG parties at Ibiza's legendary Ushuaia and asked to open every date on his worldwide 2019 tour, the not so minor detail of being a global resident for the almighty Ministry of Sound brand, and signing an exclusive recording contract with Sony Music Germany, it must have felt like any minute now those A-list top spots on the billing would start flooding in.
Of course, as we're all painfully too aware, 2020 didn't go to plan for anyone apart from perhaps Zoom and Big Pharma. Instead LOVRA found herself like every other touring artist on the planet, stuck at home, waiting day after day for news of the planet reopening. For any young artist, their dreams lying in dust at their feet, they could be perfectly excused for throwing in the towel and calling it quits. However, as I House U quickly found out, LOVRA is one of those rare breeds of artists who manages to combine a sickening amount of natural talent with a burning passion for the dance floor and a seemingly indefatigable positive attitude.
This Friday (June 21st) she dropped her brand new single on Sony Music, 'Spinnin', a collaboration with US singer/songwriter Justin Jesso, who most readers will instantly recognise as the vocalist on Kygo's smash international hit 'Stargazing'. I House U caught up with LOVRA to find out more, and walked away feeling just a little bit in love with LOVRA…
Hi LOVRA, thanks for joining us today. Can you tell us a bit about yourself – your name, your style of music, your location?
Thanks for having me! I'm Laura aka LOVRA, I'm from Berlin. I'm a producer and DJ, my music style is house, tech house with dance vibes. You might know me from my live gigs over the last couple years, most recently I had a residency at Ushuaia in Ibiza opening for David Guetta which was amazing.
You have a new single coming out on Sony Music Germany, congrats! It's a collaboration with Justin Jesso who we of course instantly recognise from Kygo's Stargazing. How did that connection come about and what was it like working with each other, especially during lockdown? Had you met each other before in real life?
Thank you so much! 🙂 Justin Jesso and I met in Ibiza at Ushuaia in 2018. I played a show in front of David Guetta back then and we got to talking after the show and got along great. Since then we've stayed in touch a lot. Even back then we wanted to do a collaboration together and I am super happy that it has now worked out with my new single 'Spinnin'.
What is the story behind 'Spinnin'? 
The emotional theme of the song appealed to me immediately. I know that confusing feeling of an intoxicating relationship very well. Sometimes you just get caught in a loop, make the same mistakes over and over again and don't seem to learn from them. You are so attracted to one person that you keep coming back to them.
This constant back and forth can also be an exhilarating feeling in parts. It's the combination of a melancholic theme and the positive vibe that the song gives off, that I like most about the song. That's how it is in life; even if you don't always get what you want, there is always something positive.
We listened to your LOVTAPES after we heard Spinnin'. Your sound is definitely influenced by the old garage and house genres of the late 20th century, what is it about that kind of music that you find so attractive? How do you make sure you manage to keep it fresh and sounding current, rather than too retro? 
I have always loved to combine old and new. I like the tension that builds up. This kind of music just makes me happy and makes me forget everything around me. This is exactly the feeling I want to convey with my LOV tapes or live sets to people. I want to connect people, give lightness and just have a good time. I want us to create unforgettable memories together. With my music I only associate good times and lots of smiley faces.
We all love new bangers and goldies from the 90s and 00s. I feel drawn to both worlds and want to transport and connect that. When I listen to it ,it feels like I'm on another level and that's exactly the journey I want to take my 'Lovrs' on.
Your mixing has attracted some big attention. You're a global resident for Ministry of Sound and David Guetta himself picked you as a resident for his BIG party at Ushuaia. That must have felt incredible hearing the news, how did you feel? What were the actual parties like? 
It's just an absolutely unreal feeling. It can't be compared to any other feelings. Being on these huge stages and connecting with people is my drug! To be able to have all these experiences from all the amazing festivals and clubs I've played, the tours with Ministry Of Sound or of course my absolute highlight, playing with David Guetta in Ibiza and being a part of his world tour – it was absolutely the most wonderful thing that has happened in my life so far. Also all the great people I got to know and being able to showcase my music to the world, it is a very big gift. Nothing can be taken for granted and so I enjoy every moment to the fullest.
Where's your favourite place to play in the world so far and if you could drop just one tune to make the place go through the roof, what would it be and why? 
That's a tough question because I have loved them all and all the people! But if I have to choose one, I'd say the next one 😉
It's also very difficult to pick one tune, but if I had to it would be 'Robin S – Show Me Love'. I associate this song with an infinite number of great moments and it was also one of the first house songs I fell in love with. But there are countless great tracks that can make the place go through the roof! 
You moved to Berlin to take your career up a level. Why did you feel the need to move to Berlin and what has the city given to you in terms of artistic direction?
Berlin has changed my whole life and also me personally. I am free in my creativity here and can go exactly the way I feel and want to go. So many great artists and musicians live here and inspire me every day anew. I can exchange ideas any time and always get a bit further. I will also be happy when the legendary Berlin nights can finally continue. When I can go to the clubs again and let myself fall and be inspired anew. I never stop in Berlin, even if I often have to take detours, I always make progress towards my goals step by step. Berlin is home for me.
Berlin is of course most famously associated for those of us living elsewhere as the capital of Techno. What's the house scene like over there? What clubs and parties should we be going to when we visit? 
The house scene in Berlin is not very big here. But you can sometimes find me DJing at Ritter Butzke, at open air parties or I also like to play at the KitKat Club and get my techno tracks out. I can also highly recommend that. 😉 I am totally in love with the party culture in Berlin.
You are of course now signed exclusively to Sony Music but they did allow you to do a special outing on Don Diablo's Hexagon label. What was it about 'Lick It' that made him so determined to sign the single? 
My heart has always had a big spot for HipHop and RnB. 'My Neck' was one of my favorite tracks growing up and I was super happy to get the chance to make my own House version out of it. Don also felt the energy of the song and we all knew the tune was a perfect fit for the label. And I couldn't be happier about having 'Lick It' out on Hexagon.
Finally, can we expect to see you over here in the UK playing any time soon? 
I can say with a big smile on my face that I will be playing in the UK again very soon and I can't wait! I am beyond excited and happy about it. I have missed my UK family like crazy!
All info coming soon.
Thanks LOVRA, it's been fun!