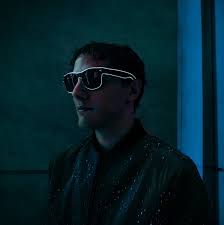 Cyazon Gives Us The Lowdown Of How His Latest Remix Flip of 'Strangers' Came To Life
Hey Cyazon, great to hear from you! First off, how are you doing?
Hey! I'm managing, there is a lot going on in my life now, but everything works out eventually.
What gave you the inspiration to remix this production in particular?
I have always loved the original Strangers from Seven Lions so much. I really resonate so much with the lyrics since I can relate with them in my personal life. I believe the story behind Strangers is about finding love no matter how far away someone is from their desired lover. This would make sense since he included Strangers in his Worlds Apart EP. The whole story I think of the Worlds Apart EP is about literally 2 people who are lovers and are worlds apart.  Strangers is such an iconic track from him still to this day after 6 years.
Did you already have an idea of how you wanted to rework this track before you sat down to begin?
Yes I kind of did! I knew I wanted a bit of a darker atmosphere to start off. I thought this would help portray the vocal/lyrics as more of a sorrowful or twisted love with many complications. What helped accomplish this is the dark Reese Bass that you hear in the verses and pre-choruses. I also think using the classic Bladerunner-esque synth pad and bell helped portray a bit of a mysterious or darker atmosphere.
What is your favorite part of the track?
Definitely the verses and the drops. All of the instruments and sounds compliment the vocal and the re-interpretation I wanted to give this remix flip. The drops are my favorite part because it kind of reminds of Nero's track Satisfy to a degree with the plucky bass I used.
What were your go-to plug-ins, synthesizers, and drum machines for this release?
For the Bassline in the drop, I layered U-he Zebra and U-he Diva together. The intro bassline I used Synapse Dune 3. For the melodic bell sound you hear in the intro, that's a Synapse Dune 3 preset. Then for the Bladerunner-esque pad synth in the intro, I used a Serum preset that I edited, and I put a huge reverb on it (D16 Toraverb 2).
How would you sum up the track to someone who has not heard it yet?
Pop-style vocal combined with melodies and EDM Midtempo Bass or slow Dubstep. All of the sounds especially the bassline would be sounds that Nero would use or sounds you could find in the Bladerunner movies.
What techniques do you use to keep your creative spirit alive?
Everyone's techniques for creativity are different. What works for one artist isn't going to be the same for how another artist is creative. For me, it's a combination of different techniques and knowing when I have to switch up how I'm making music if I become stuck. Sometimes I'll find a huge melodic atmospheric sample and I can write melodies over that with different synth sounds. Other times it can start with me finding a synth preset I really like and then writing the melody. When I'm really stuck, I will usually resort to either finding bass sounds I made before or sound designing new bass sounds. Then I will attempt creating a drop. For sound design or even making a song from scratch, it's really just being in a flow state. It's not overthinking production and thinking to yourself this sound and this song has to sound exactly like this in my head. It's also having all your sounds and techniques you know already ready to go so you can become creative and create the song you are envisioning in your head.
Can you let us into an exclusive for any projects you have coming up soon?
I'm starting my very own weekly radio show in the next few weeks. All of the music in my radio show is going to be inspired by music that sounds futuristic. This radio show is also getting mass distributed globally so it's going to be very exciting for sure.
What have you got planned for us music-wise this year?
2 unreleased heavier Midtempo tracks coming out eventually. 2 collabs with a special artist that has really big in the EDM bass music scene. Hint, I've mentioned him in my VoyageLA interviews. A few more tracks I'm working on with other vocalists.
Finally, where can we go to listen to this release?
I only released it on Soundcloud as an unofficial remix. So you can take a listen to it and download it over there! Link –https://soundcloud.com/cyazon/seven-lions-with-myon-and-shane-54-strangers-feat-tove-lo-cyazon-remix-flip
Cyazon Online
https://ffm.bio/cyazon