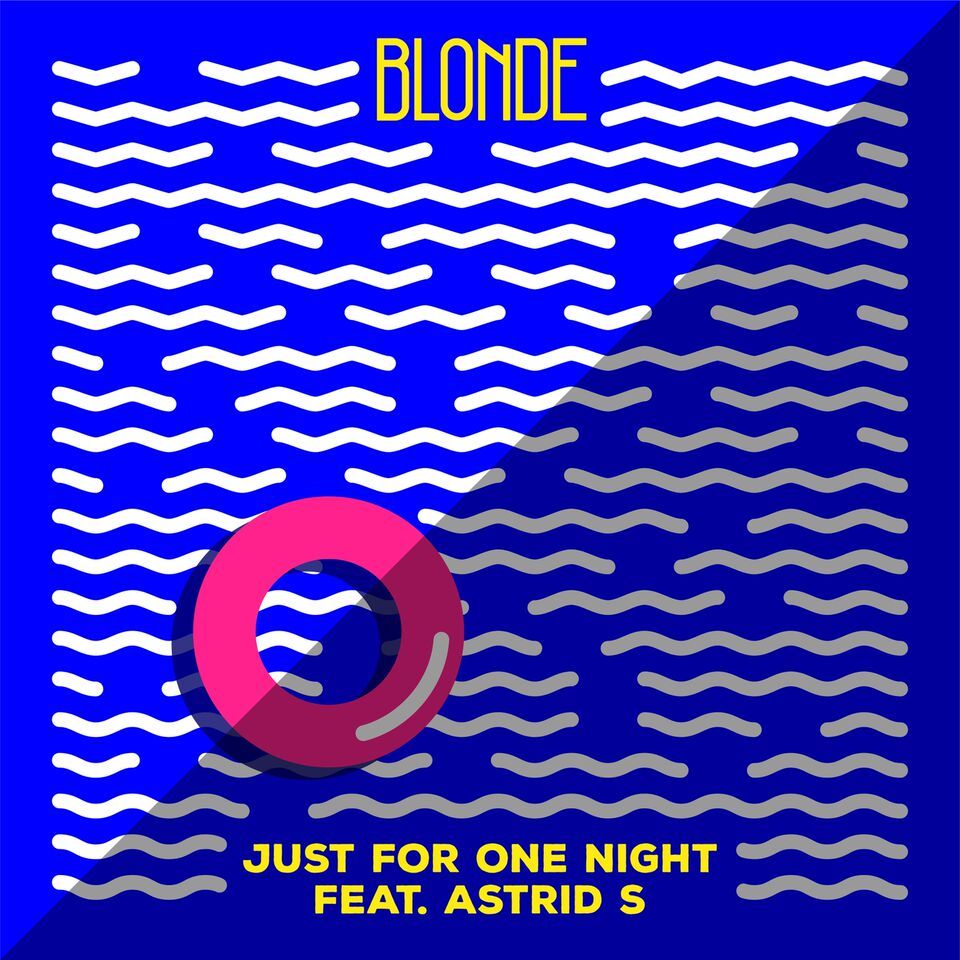 Blonde - Just For One Night (Remixes)
After scoring two Top 10 hits with 'I Loved You' and 'All Cried Out', Blonde's Craig David collaboration'Nothing Like This' ensured that they have accumulated 3 x Gold Records and over 120 millionstreams at Spotify as well a combined total of over seven months in the Top 40. And if that wasn't enough, their instinct for a natural pop hook was also in evidence as co-writers on the platinum selling hitRudimental / Ed Sheeran collaboration 'Lay It All On Me'.

The newly revitalised duo recently returned with a new sound with 'Just For One Night' which features rising Norwegian star Astrid S. Representing a natural evolution in the Blonde sound, 'Just For One Night' was picked as Matt Edmondson's Tune of the Week at Radio 1 where it was also playlisted. The track was also playlisted at Kiss FM and Kiss Fresh, while additional airplay included spins from Greg James, Adele Roberts, Danny Howard and Cel Spellman.

Now Blonde follow the release of 'Just For One Night' by sharing its new remix package. After over 16million streams of his breakthrough 'Crank It', George Kwali infuses 'Just For One Night' with an array of pitch-shifted vocals and off-kilter synth sounds. In contrast, Anton Powers ('Alone No More') contributes a remix which heightens the original's mainstream house style, while the independent DutchDJ and producer JLV – best known for his remix of Stisema's 'Hold On' and his original production 'Alone' – completes the set.

From the outside, it looks as if the Blonde camp has enjoyed some downtime since the release of'Nothing Like This' but the truth has been somewhat different: two tours of Asia, one trip to America, a summer Pacha residency as guest to Martin Solveig, UK festivals from Glastonbury to SW4, a long-running monthly mix series, and guesting with Sigala on Imani Williams' track 'Don't Need Money'.

And even that isn't the extent of it, given that Jacob Manson has also been working as a songwriter on a variety of emerging pop projects including the next Craig David album. Equally as hectic, Adam Englefield delved back into his underground roots by forming his own Night Best Records label to nurture the best of the hordes of young artists who would send him their tracks on spec.

Yet the most vital part of the past year was to take some time to reflect on where they'd come from but, more importantly, to focus on where they're heading as their music began to evolve in new directions.