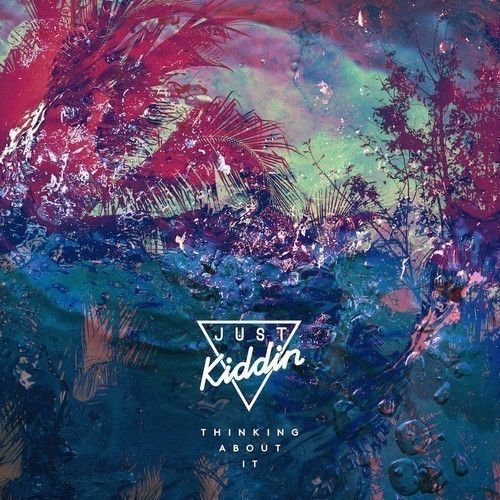 Just Kiddin – Thinking About It
Parlophone's burgeoning dance imprint, FFRR, have confirmed their stance as one of the most exciting dance labels right with the latest single from Just Kiddin. Following the hugely successful FFRR release of Oliver Helden's 'Gecko', Just Kiddin's 'Thinking About It' sees a team up with influential dance channel Eton Messy. The track has so far clocked up an impressive 235,000 plays on SoundCloud and currently features at #11 on Cool Cuts chart.
Thinking About It is set for release on the 2nd November, with remixes from Bearcubs and more to be announced.
As with many great dance records, the lyrics are deliciously ambiguous; is this a song in celebration of love or a paean to lost love? Supported by Annie Mac, Pete Tong The Magician, Blonde, Bondax, Clean Bandit, Hot Natured, Todd Edwards and Moon Boots since the track was secretly premiered as the opening track on The Magician's 'Magic Tape 41', "Thinking About It" has rightly become one of the go-to tracks for some of the biggest tastemakers in dance music.
After spending the first part of 2014 locked away in the studio, 'Thinking About It' is the first in a series of releases that expertly illustrate Just Kiddin's honed-to-perfection production techniques – techniques that have come a long way since being introduced by XLR8R back in 2013 via their Intimacy EP on Nurvous Records. Since then, Just Kiddin have gone on to release on labels such as HK Records and Black Butter and their remix of Claptone's smash 'No Eyes' on Exploited was selected at #4 in Mixmag's 'Top 10 Exclusive Downloads of 2013' and garnered a cool four million views on YouTube.
'Thinking About It' will be Eton Messy Records follow up release to Clean Bandit member Jack's impressive side project Ribs. Having being long-term supporters of Just Kiddin, this second release firmly places Just Kiddin within the Eton Messy family and the act will be a prominent feature on all nine dates of the forthcoming UK tour in November.