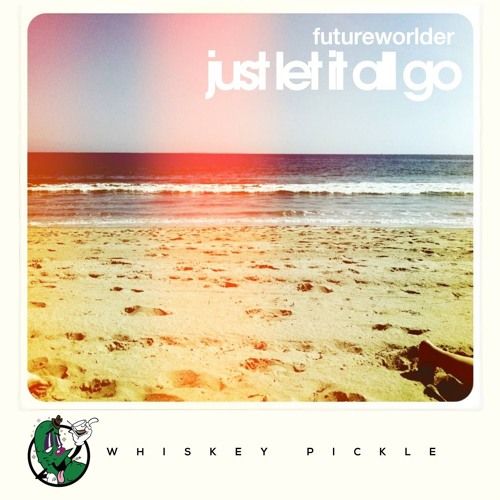 Futureworlder - Just Let It All Go EP
Whiskey Pickle puts out a solid installment of psychoactive house with Brian Traister's otherworldly Just Let It All Go EP. As Futureworlder, Traister gives a taste of the alternative planet of his imagination. The Brooklyn-based DJ and producer's escape unfolds like the unforeseen house expression of a new age past.
The hazy sun rises over the horizon mirrored in the water as the opener "Forever" begins, awash with warm synths lapping at the shore while revelers weary from the night before are summoned by the steady rhythm of the kick drum to give it another go, tempted by the rising hi-hats and chunky bassline, dancing in the warm sand, only coming down midstream to cool off in the surf and then dance some more in the rising sun. "Energie" follows, quoting an old school, lush deep house flavor complete with warm, enveloping pads and echoing percussion. "I believe good can only bring good," says the voice on the third offering "Altruism," and repeats like the clear memory of a party-worn dancer whose flood of endorphins makes him philosophical, hopeful, and unreserved. The voice comes and goes, like a flashback after the night is over, powerful for a few moments, playing on a loop with psychedelic waves that swell and recede over a house beat. "Just Let It All Go" rounds things out, merging a chunkier rhythm section with hypnotic, shimmering synth arpeggiations and swirling strings.
Label and Artist Links:
www.whiskeypickle.com
www.soundcloud.com/futureworlder