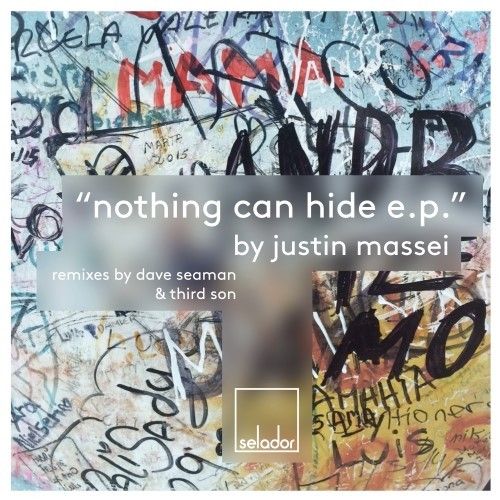 Justin Massei - Justin Massei – Nothing Can Hide EP
Just ahead of Selador Recordings' debut at the legendary Watergate Club in Berlin, they will deliver an EP from one of the DJs on the bill that night, the burgeoning talent that is Justin Massei…
Justin has already appeared twice on the label with contributions on both of the Selador Showcase compilations, but now he appears in all his fully-fledged glory with an EP that truly puts his flag in the sand.
Originally hailing from the US but now residing in Berlin, Mr Massei makes a strong statement of intent with a couple of raw tech house missives built specifically for those hallowed Berlin dance floors.
The lead track Nothing Can Hide is an intense affair, all brooding beats and fervent swagger – deep, dark and dirty – as is the other original production on offer, The Creator. Again, it's all about the bottom end – pure, undiluted, dark energy.
Remixes this time around come from label boss Dave Seaman who turns in a large slab of peak time Techno. The driving bass and rattling percussion power this interpretation, punctuated by some wonky arp work that surges and cascades through the breakdowns. Big room business.
And completing the package, a producer who has lit up 2015 so far with an impressive glut of releases for the likes of Noir, Suara, Material and Go Deeva… Third Son. The Welsh wizard retains all the original's authentic passion but adds a pulsating baseline to proceedings to provide a fuller production. Formidable stuff.
A dispatch from the darkside – prepare to be corrupted…