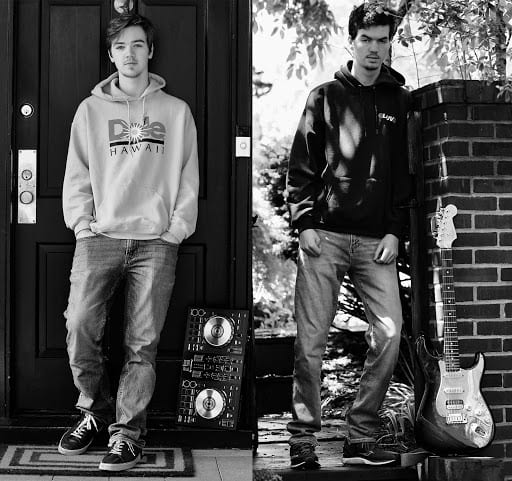 JustSidekicks release "Bittersweet"
October 23rd sees US production duo JustSidekicks return with their fourth single of the year, "Bittersweet". This time, they are joined by singer, songwriter and producer AfterSound.
JustSidekicks is comprised of high school best friends Oren Strobel and Max Streitwieser. The pair have quickly garnered attention via their slick, eclectic and idiosyncratic sound that takes inspiration from a variety of genres and moods – a sound that is constantly evolving as they discover more about what speaks to their artistry.
Another example of their vibrant artistry; "Bittersweet" fits perfectly within the landscape of their growing discography, a melting pot of electronic, rock and pop sounds, combining to form the duo's signature 'electrorock' genre – a term coined by the duo themselves to describe their music.
The song opens with gentle electronic synth melodies; this gradually begins to build as the chorus gives way to a more dynamic soundscape, with a sonic explosion of rock beats, dazzling instrumentals and emotion that perfectly complements the melodic vocals of AfterSound.
"Bittersweet was made when we were on a music-focused getaway trip shortly after our song "Just Another Memory" was released", explains JustSidekicks. "It means a lot to us because it is by far the highest energy, most electronic song that we have put out up to this point".
Listen here: