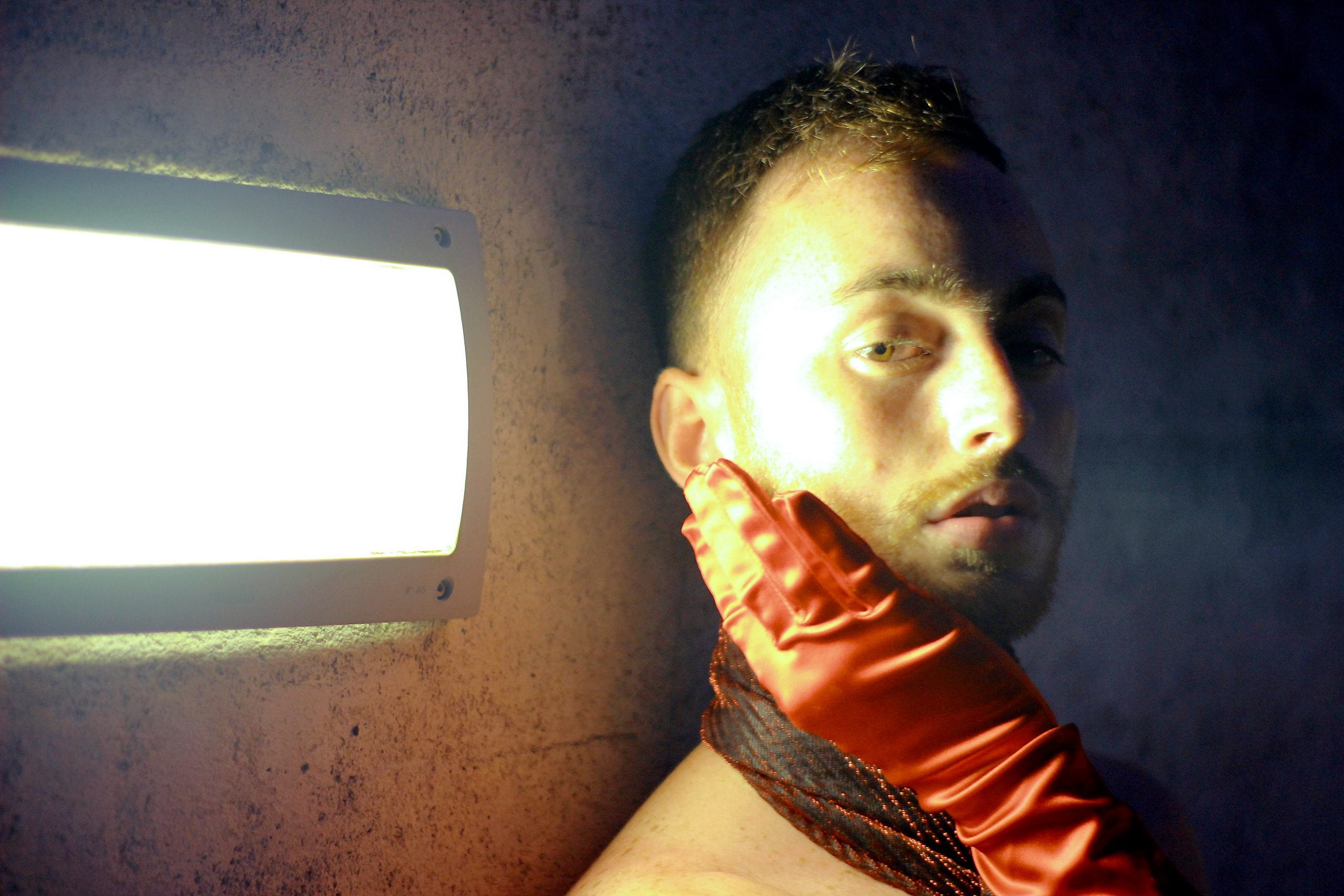 Regulus Red shares new single 'The House of God' and drops debut EP
October 23rd sees Italian-Welsh singer Regulus Red return with the release of "The House Of God", off his debut EP, Red Prince of The Night, also out the same day.
Where recent single "Body Rock" had a euphoric and upbeat feel to it, "The House Of God" is it's darker, sleeker counterpart. The soaring synths are still present, but this time they're warping, mutating and wrapping themselves around Red's seductive vocals, whose lyrics tackle a sickly sweet & toxic romance.
Both the aforementioned singles as well as previously released "I Wanna See You Naked" feature on Red's debut EP, Red Prince of The Night. The singer has also written a short story to accompany the project, which he commented on below.
"Red Prince of The Night is the story of a prince who through sorrow and pain found power. Life is an intense fairytale and this EP is the prologue of my life. I hope you can appreciate the choice of sounds and lyrics that I created with the help of my friend and composer Future Humans. Red Prince Of The Night is the frame of who I am. And now it's your turn to dive in".
Inspired by the likes of Lorde, Lady Gaga and Robyn, Regulus Red began writing music whilst waiting tables in Barcelona and has quickly gained traction over the course of 2020 – with over 300,000 total Spotify streams and tastemaker support from the likes of Wonderland, Rollercoaster & Guestlist. Defying genre, gender and boundaries, the rising star has captured the hearts and minds of the LGBTQ+ community with his fearlessly expressive creativity.