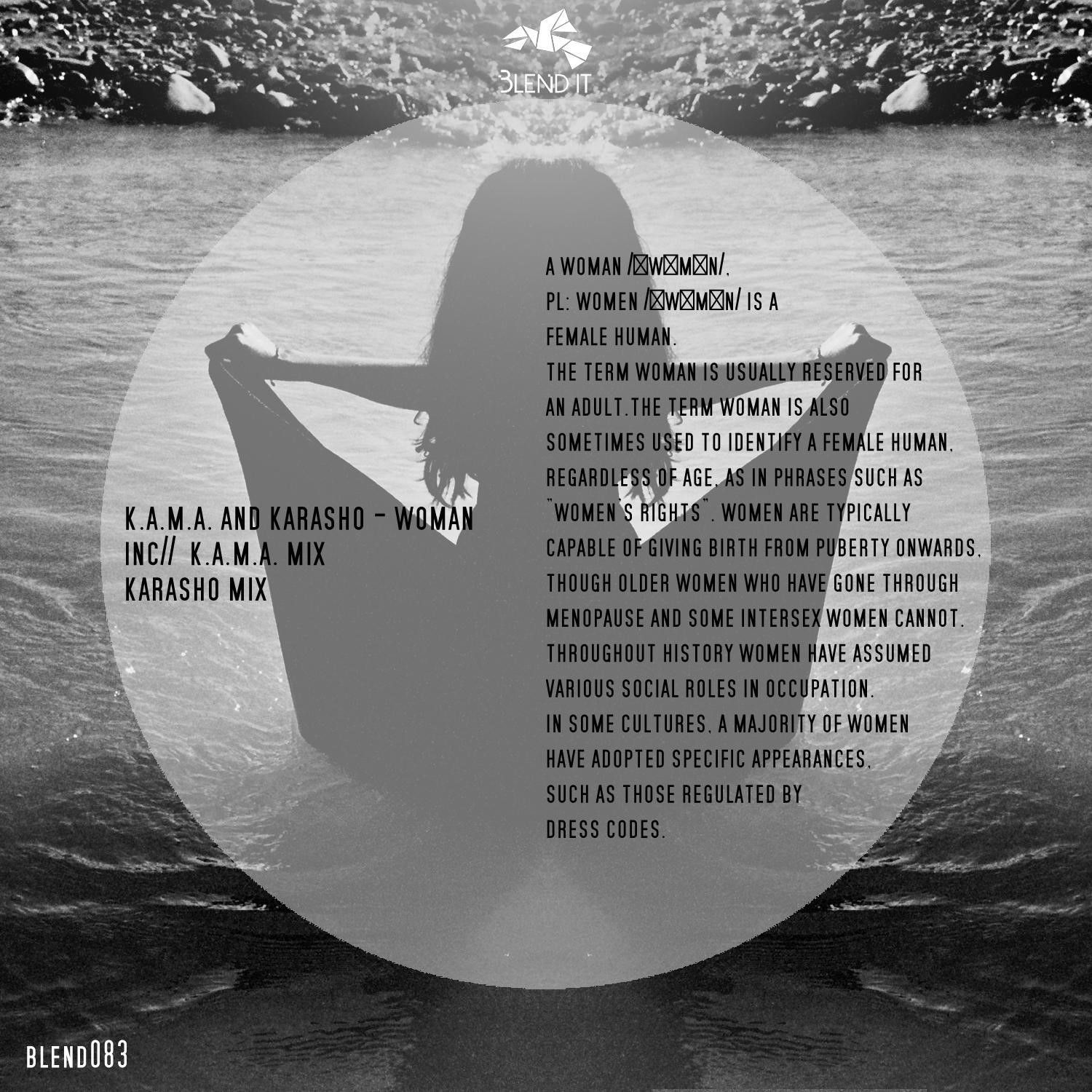 K.A.M.A. & Karasho – Woman
A new collab is born between our favorite italian producers K.A.M.A. and Karasho!
"Woman" is a Deep and Soulfoul track with a perfect piano-driven hook and an enchanting vocal.
Although quite different in their production styles, K.A.M.A. and Karasho just found the perfect combination in the original mix. Their own influences are more obvious in their respective mixes, as K.A.M.A. delivers a more Techy rhythm while Karasho sticks to his love for Electronica.