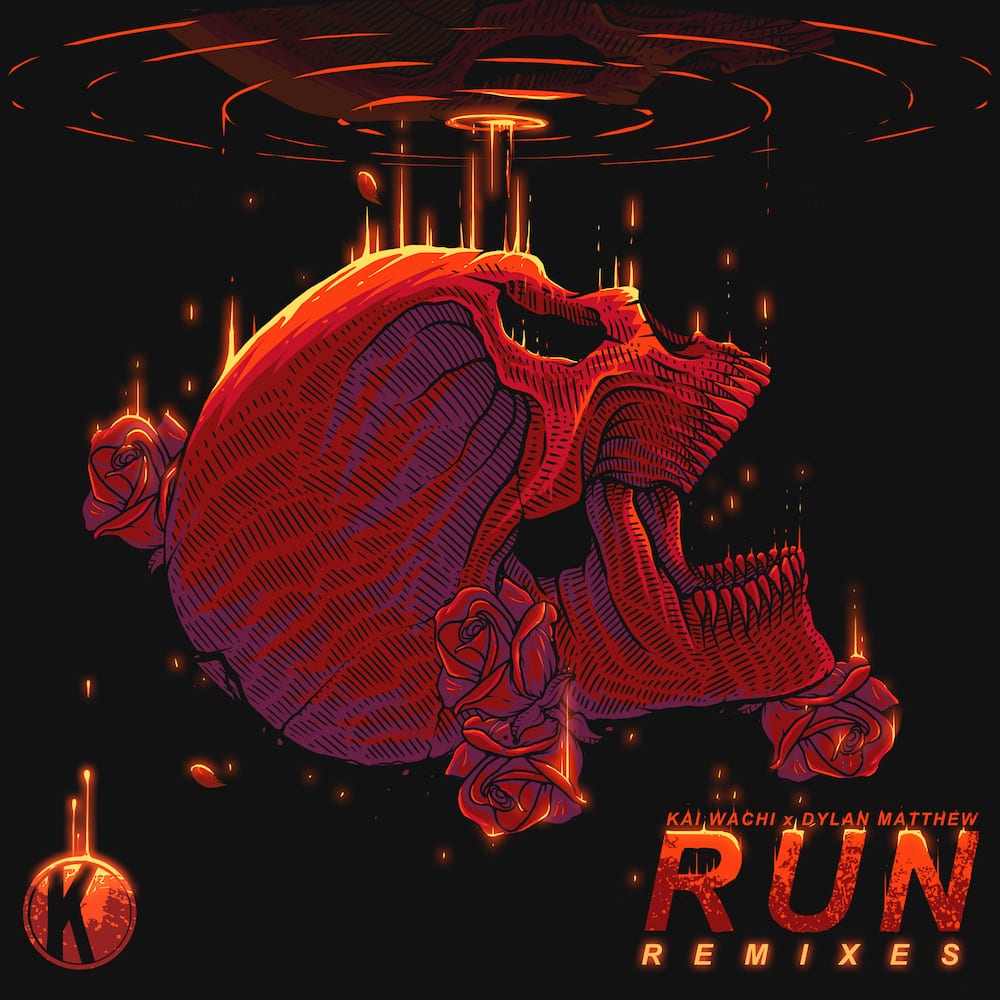 Kai Wachi and Dylan Matthew Recruit Talented Array of Producers for 'Run' Remix Pack
Kai Wachi and Dylan Matthew's emotionally-driven single 'Run' has garnered a staggering amount of support since the original release in March. Amassing well over 1.5 million streams, 'Run' serves as a testament to Kai Wachi's dexterity as a producer and Dylan Matthew's songwriting prowess. Showcasing a softer soundscape than Kai Wachi's typical productions, fans have cleverly dubbed this poignant side of the producer as 'Cry Wachi'. The poetic nature of 'Run' also showcases a divergent angle from Dylan Matthew's typical compositions. The single also showcases a slightly more poetic side from Dylan Matthew. As the momentum behind 'Run' shows no signs of slowing down this year, Kai Wachi and Dylan Matthew have recruited seven diverse producers to lend their remix skills to the powerful single including yetep, UBUR, Hairitage, Ruvlo, Bebi, GLD, & Danny Olson.
Each of the seven remixes of 'Run' offers a distinctive take on the original while expanding on the organic qualities from Kai Wachi and Dylan Matthew. The remix pack opens with blossoming melodic bass producer, yetep. After earning an incredible amount of support on his debut EP, Here & Now, yetep was recruited to lend his production prowess to 'Run'. Honing in on the emotional elements of the original, yetep weaves his keen aptitude for melodic bass into the track. Following that, rising talent UBUR transforms the track into a sinister heavy bass offering. Aggressive synths echo throughout the track, building into a hard-hitting bassline. The third remix is from the burgeoning bass producer, Hairitage. After the summer release of his 'Freeway' EP on Kannibalen Records, the label favorite adds his highly-coveted style to 'Run'. Hairitage's subtle yet enveloping bassline adds another level of depth to the track.
The fourth remix comes from the genre-blending producer Bebi, adding an unmatched cinematic bass element to 'Run'. Next up, NYC-based producer Rulvo captures a gritty dubstep element that illuminates the track in a unique light. Known for his hard-hitting experimental bass, Rulvo's remix is a diverse addition to the pack. The sixth rendition comes from genre-pushing duo GLD. Adding a set of glitchy instrumentals that fuse elements of rock and electronic music, their version of 'Run' demands the listener's attention from start to finish. Last but certainly not least, the final remix from Danny Olson delivers an awe-inspiring atmosphere. Opening with a breathtaking piano melody, the remix hones in on the emotional nature of the track.
Expanding on the powerful original from Kai Wachi & Dylan Matthew, the remix pack offers listeners a chance to experience the track in a reimagined way. With each of the recruited artists lending their distinct artistic flair, 'Run' continues to resonate deeply with listeners across the electronic music space.