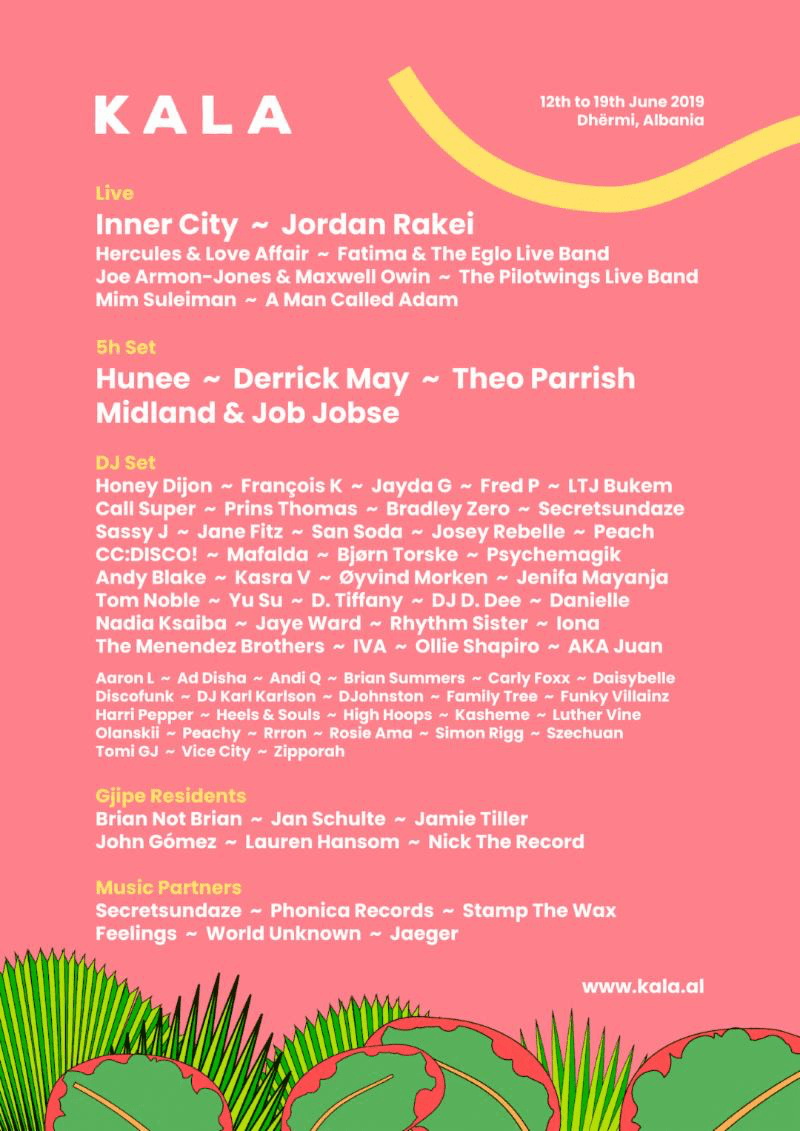 Kala Festival Outlines Unique Entertainment And Wellbeing Programme
After finalising an impressive and diverse musical programme that includes the likes of Hunee, Jordan Rakei and Honey Dijon, Kala festival completes it comprehensive offering with a tantalising selection of wellbeing and holiday activities for their second event in Dhërmi, an intimate beach location on the idyllic Albanian Riviera.
Daring to blur the lines between holiday and music festival, Kala offers a week of thoughtfully curated music, paradisiacal beaches lapped by turquoise waters, boat trips to discover the natural wonders of the Albanian Riviera, and a roster of wellbeing and holiday activities.
The festival program is designed to give days to party, relax and explore the incredible surroundings. Whether it's taking the plunge into turquoise waters with a snorkel and investigating a shoreline that's teeming with exotic marine life, hitting the numerous hiking trails at your own pace, witness the breathtaking scenery from above as you undertake paragliding above the Ionian, or simply hire one of the kayaks, pedalos and paddleboards available to explore the coastline, there are plenty of adventures lined up at Kala.
Dhërmi is surrounded by stunning beaches that can only be accessed by boat. Due to the lack of facilities, these are likely to be deserted and yours for the day. Venture out of the festival site and join excursions to the nearby landmarks of cultural and natural beauty, from ancient inscriptions carved on the cliffs of the exotic Gramma Bay, to Porto Palermo's castle and submarine bunker and Jala Bay's turquoise waters, perfect for snorkelling.
For those wanting to unwind within the festival grounds, beachside yoga sessions, massages, sound meditation and gong baths will help soothing those aching limbs after a little too much dancing, while a wide selection of onsite restaurants and bars keep festival goers fuelled throughout the week, offering a range of delicious Mediterranean food, including plenty of mouthwatering locally sourced vegetables and fresh seafood – straight from the sea to the plate!
Cementing its reputation as simply not just a music festival but an immersive and unique holiday experience, Kala has plenty for those wanting to party, relax or explore in one of the world's most beautiful and under explored locations.
Over 90% of tickets for Kala 2019 have already sold out. Remaining tickets can found here: 
www.kala.al