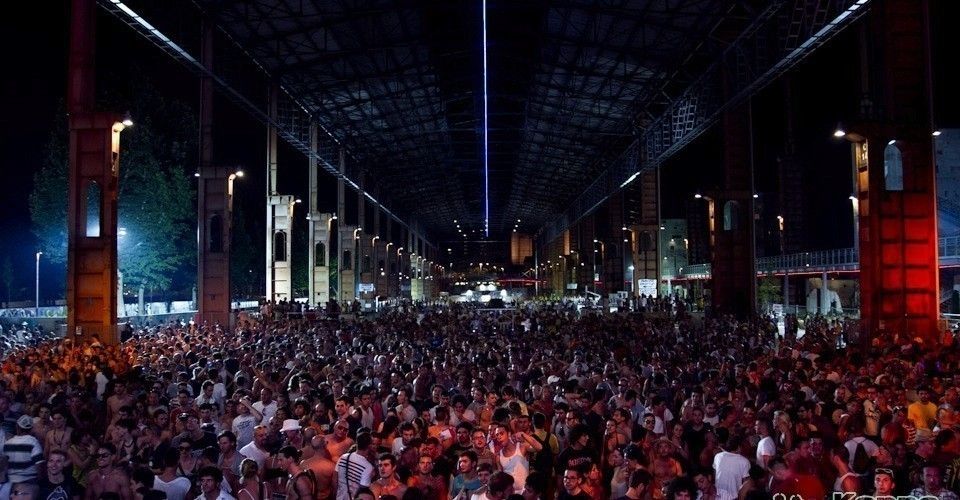 Kappa Futur Festival announces first names
Kappa Futur Festival is an absolute must for any techno fan, and it has been that way since day one. 2014's third edition of the festival will take place from Saturday 5th July to Sunday 6th July, midday to midnight, in Parco Dora, Torino.
The two-day festival offers a heady programme with one main large hangar area in the spare innards of an old factory and a smaller second stage, meaning the setting is a suitably decaying old industrial area reminiscent of Torino's industrial past and projected towards a boundless future.
After last year's extraordinary success that saw 25, 000 spectators visit the festival, the third edition of Kappa FuturFestival – the 100% daytime, urban, summer dance music festival – this year again it is set to be truly intense experience for music lovers.
So far the names announced for the event include Music On man and Italian techno pin-up Marco Carola, Berghain favourite Len Faki, Italian Minus duo and dark house specialists Tale of Us, modern house champion and Crosstown Rebel artists Maceo Plex plus a special live show from The Bloody Beetroots and a return to the festival for Minus boss, ENTER mastermind andminimal pioneer, Richie Hawtin.
There is also a set from Detroit house badman and FXHE boss Omar S, UK bass innovator and Hinge Finger man Joy Orbison plus an appearance from Berlub based Irish man and deep house craftsmen Mano Le Tough. As such it will once again prove to be a veritable treat for true fans of contemporaryhouse and techno in all its forms.
Kappa Futur Festival takes place in the heart of Parco Dora: considered the most important post-industrial, green renovation project in Italy, it covers an area of 89.000 square meters right next to Torino's city centre. The space is dominated by the evocative and awe-inspiring structure of the Stripping hangar, highlighting the Festival's urban and contemporary soul.
MID PROMO tickets:
Day 1 and Day2 from €30+
Weekend Pass from €45+
Promotion valid until March 19, 2014 or sell-out tickets
http://www.kappafuturfestival.com/
MID PROMO tickets:
Day 1 and Day2 from €30+
Weekend Pass from €45+
Promotion valid until March 19, 2014 or sell-out tickets
http://www.kappafuturfestival.com/