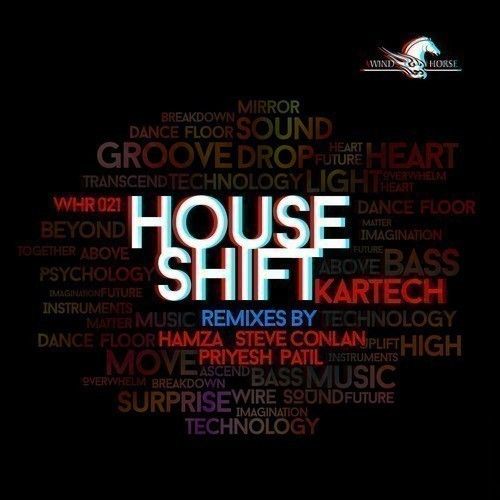 Kartech – House Shift
Following two previous compilation tracks under his Kartech moniker on Wind Horse Records, Thakur Kartik is now primed to release his debut EP, House Shift. The label is excited to showcase this out-of-the-box deep house producer and mix engineer who has already done much to help shape the Wind Horse sound with his technical knowledge and musical background. Kartech has also proven himself as a talented DJ on the New Delhi scene, and fits right into the Wind Horse Records family as the label continues to push the promising new house music talent of India.
Kartech provides two melodic and provocative deep tech originals for the release. "House Shift" has slight psychedelic accordion-like flurries over warm keys and echoing stabs, all propelled by a rubbery bass line. Light touches of dub effects round the track off nicely. Still undoubtedly deep, "Saturn's Solution" rings true within its minimal electronic groove. A jacking snare cuts through the ebb of synthesizers as the track travels through unchartered sci-fi territory.
Wind Horse enlists three familiar names from the label's roster to compliment "House Shift" with remixes, a tough task as the original is already impressive. Label owner Hamza gets loopy with the melodies, embellishing the low end through the reverberating vibrations of a fat bass guitar riff. House music soldier Steve Conlan also goes for the funky bass, even further testing the elasticity of the original with plenty of movement. Hailing out of Mumbai with a promisingly mature sound, Priyesh Patil provides the bounciest of the remixes with the use of short, impactful notes, all while maintaining an impressive atmosphere – the Wind Horse signature.