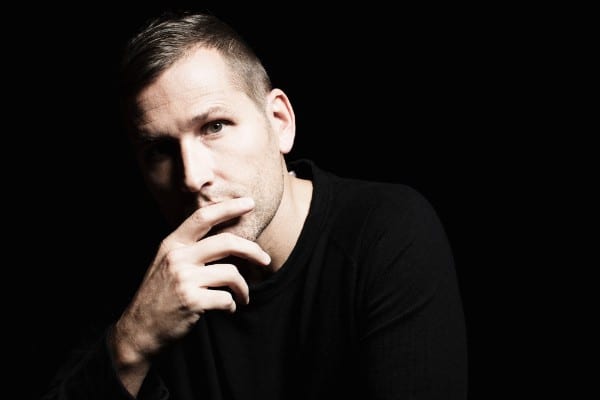 KASKADE Announces European Tour with UK dates
Hot off the back of his outstanding Vegas residency this summer, Multi Grammy-nominated artist Kaskade announces his trip across the waters for his long awaited European Tour. After an exceptional sold out show at London's Steel Yard last year, the tour will commence in Dublin on 9th November and works its way across the UK and the rest of Europe.
Having recently released his infectious remix of Alicia Keys' 'In Common', the multi-talented hitmaker has remained at the forefront of dance music for over a decade. Kaskade has created a career filled with remarkable milestones, in and out of the studio. With 9 studio albums so far, his 2015 release, 'Automatic' peaked at #2 on Billboard's Dance/Electronic Albums and has amassed over 70 million Spotify streams – later leading him to be inducted into Pete Tong's Hall of Fame.
Away from the studio, the electronic heavyweight has become an in-demand touring artist in his own right. A headline act for many illustrious festivals all over the world, Kaskade returned to the iconic Coachella in 2015, where his main stage appearance drew the two largest crowds in the festival's sixteen years of existence. Being the first ever DJ to secure a coveted Vegas residency, Kaskade recently sold out the LA Convention Centre, with over 20,000 tickets being sold in just one hour.

With his highly anticipated single with deadmau5, 'Beneath With Me' feat. Skylar Grey on the horizon, Kaskade is ready to bring his electrifying sets to Europe this winter.
November & December Tour Dates
Wed 9th November – Academy Dublin, Dublin, Ireland
Thurs 10th November – Canal Mills, Leeds, UK
Fri 11th November – Academy 2, Manchester, UK
Sat 12th November – Electric London, London UK
Sat 3rd December – Showcase, Paris, France
Sun 4th December – Melkweg, Amsterdam, NL

ABOUT KASKADE
Grammy nominated American recording artist, DJ, and producer Kaskade has remained at the forefront of the dance music world for more than a decade. Creating a career of unprecedented milestones, Kaskade is the first U.S. DJ to secure a Las Vegas residency, the first solo electronic dance artist to sell-out Barclays Center, as well as the first dance artist to sell-out Navy Pier and the Staples Center. Just as comfortable playing packed clubs deep into the night as he is headlining the major festivals around the world, 2015 marked Kaskade's return to the iconic two-weekend Coachella Valley Music and Arts Festival, where his main stage appearance drew the two largest crowds in the storied sixteen-year existence of the festival. Taking nothing away from his legendary live shows, Kaskade has always maintained that it's the songwriting that comes first, and his nine artist albums and five Grammy nominations back up that claim. Kaskade's latest album Automatic was released in Fall of 2015 and has been streamed over 44.4M times on Spotify since release.

For more information on KASKADE see below:
http://www.kaskademusic.com/
https://www.facebook.com/kaskade
https://twitter.com/kaskade
https://soundcloud.com/kaskade