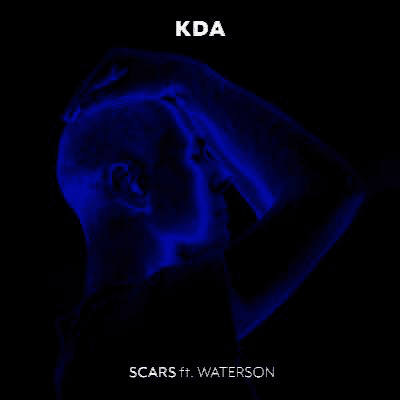 KDA Releases New Single 'Scars' Featuring Vocals From Waterson
Fully immersed in London's underground club scene, UK producer KDA returned earlier this year with two new singles driven by the bass-heavy, gritty vibrations of his foundations. 'Sex Magick' queued the mysterious producers re-entry to the scene, closely followed by 'Drip Feed', which was championed byBBC Radio 1's Danny Howard.
An artist who can't be pigeonholed into one single genre, and with productions spanning across the spectrum from mainstream to the underground, today KDA release the third single, 'Scars' from his upcoming 'Drip Feed' EP. Featuring the pitch perfect melancholy vocals of rising star Waterson, 'Scars' is another nod to KDA's underground origins.
"I met KDA on a dance-floor deep within London's underground and we hit it off over an appreciation of Masters at Work, deep house and Japanese producers. The beats on 'Scars' got to me immediately and being just the right side of depression that day, the dark lyric was born" – Waterson
Collaborating with KDA back in 2016 to create the club hit remix of 'Tell Me' which amassed over 4 million streams, Waterson is known on the underground circuit as the co-creator of the long running London club night 'Drama'. Working together on single 'Scars', the hypnotic vocal of Waterson is paired with breakbeat influences, embodying the frenetic nature of both artist's roots.
"KDA and I have lived parallel lives in many ways and the song reflects a lot of our shared experiences. I actually think he may have invaded my mind via osmosis; he's a bit witchy like that!" – Waterson
With an ever-growing discography, KDA has worked with the who's who of dance music including Armand Van Helden, DJ Sneak and Faithless along with playing some of Europe's most respected clubs. From London's fabric, Printworks and Tobacco Dock, to Ibizan super clubs Ushuaïa and Amnesia, KDA continues to stay true to his roots on his meteoric rise.
KDA 'Scars' is out now via The 35 Records/ [PIAS]