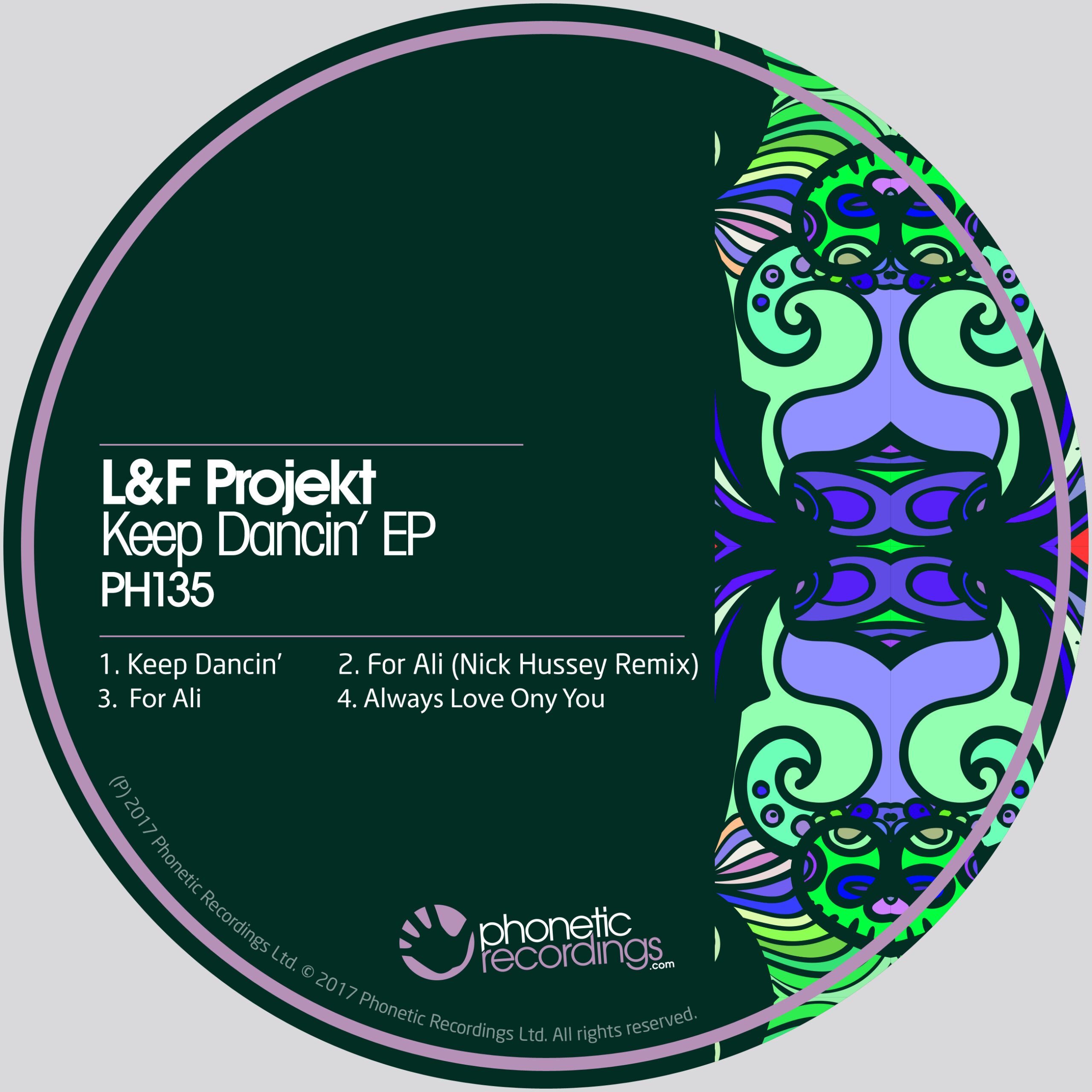 L&F Project - Keep Dancin' EP
We're pleased to announce the newly signed Phonetic single.
L&F Projekt aka Steve Lynam and Lee Freeman joined forces in 2015 to venture on an all musical journey.
Lee held a 9 year residency at Sheffield venue Plug under the guise of LJ Freeman, performing warm up and closing down sets for some of the biggest names in House Music. Playing guest slots at Sankeys, Zoo Project and the legendary Space. Lee enjoyed early production success with an EP signed to Will Clarke's Stylus label gaining support form the likes of Carl Cox, Dubfire, Mendo and Paulo Mojo.
Steve is the creator of the infamous Fez Presents brand, as per Lee, Steve learnt his trade warming up for the Headline DJ's at the Fez Club, with a much talked about EP Signed to Sheffield label Delve Deeper recordings.
L&F Projekt have been keen not to pigeon hole their sound, anything that grabs their attention in the studio from disco edged house to techno and everywhere in between.
This new 3 track EP 'Keep Dancin' is a quality selection of head down, Tech House, get into the groove material. Rounding off the package nicely is Nick Hussey's mix for 'For Ali'. The first of many productions to be released as they continue their residency at Sheffield's monster house night Muzik.
Socials:
http://www.lfprojekt.com
https://www.facebook.com/LFProjekt
Powered by Pitch One Promo – A Bespoke Promo Service.
Contact: [email protected]
http://pitch-one.net
Phonetic:
www.phoneticrecordings.com
www.facebook.com/phoneticrecordings
Twitter: @phoneticlondon
Instagram: @phoneticlondon
https://soundcloud.com/phonetic-recordings
www.youtube.com/PhoneticRecordings